This week marks National School Counseling Week. We want to take a moment to recognize all of our wonderful school counselors who stand in the gap, work with students and families, and advocate for students. You are amazing!!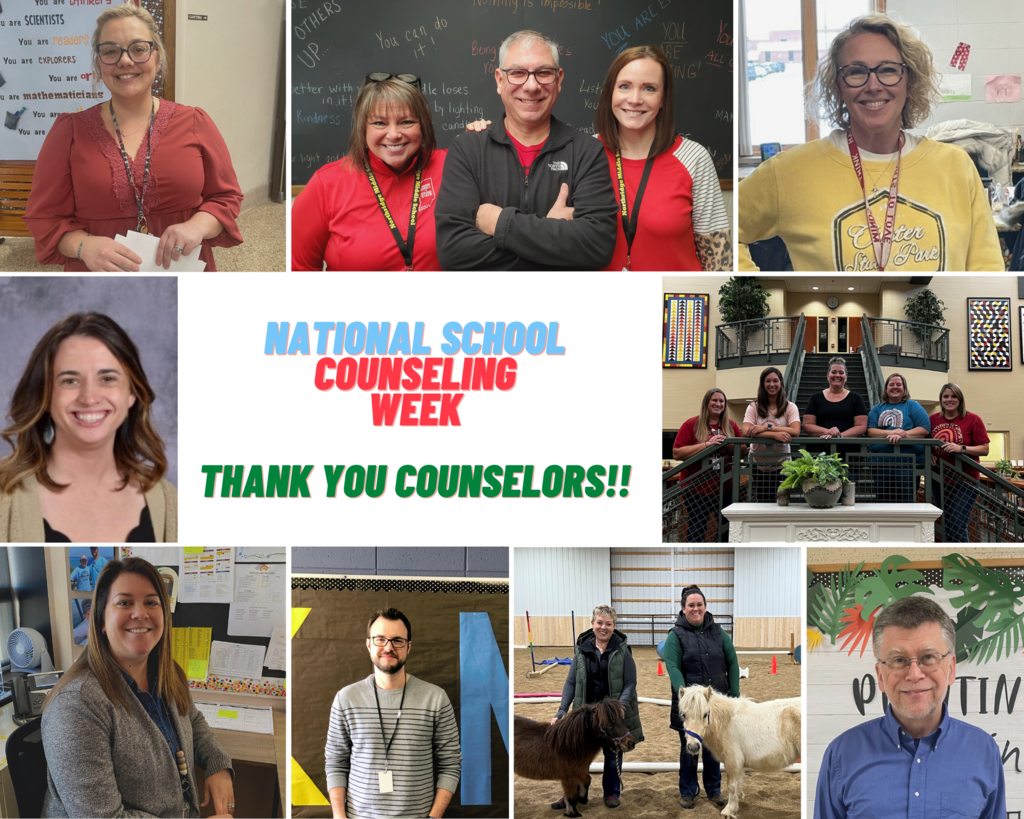 We wish to remind everyone to be mindful of parking in the correct locations when visiting our schools. Areas designated for handicapped parking are clearly marked with signage and/or blue stripes. Please do not park in those areas unless you need handicapped parking access. The MCS Police Department has the authority to ticket those who fail to comply with this request. We must work together to provide an opportunity for all MCS students and community members to enter and exit buildings and parking lots in a safe manner. We will support our officers who work to enforce these expectations. Let's be respectful of all individuals and set a positive example for our students!

Middlebury Elementary School has been undergoing a renovation in order to have a secure, single point of entry. This project is almost done and looks fantastic! The project created a much-needed new front office while matching the beauty of the original building's architecture.

Please see this important information regarding price changes to ala cart items in the cafeterias: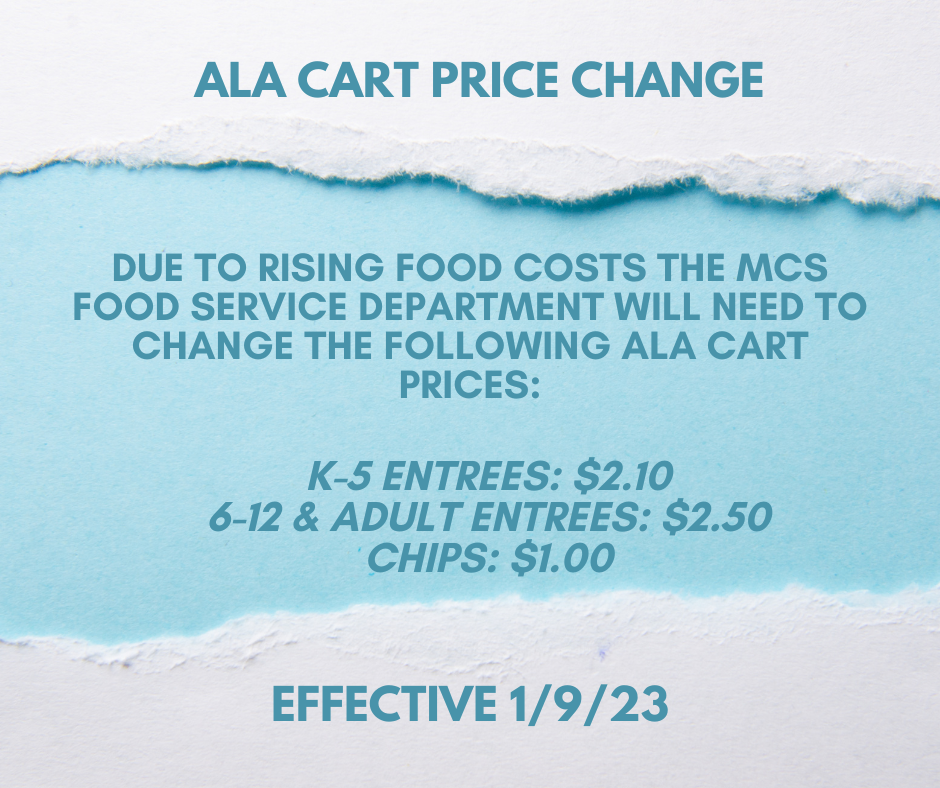 Middlebury Community Schools is on a 2-hour delay today (11/17/22) due to weather conditions. Please drive safely!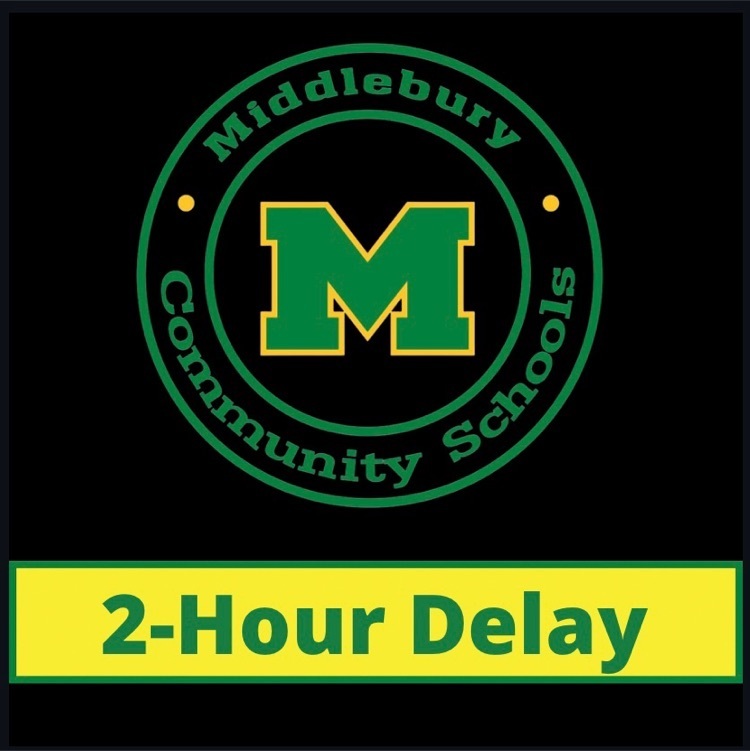 Middlebury Community Schools is on a 2-hour delay today, October 31, 2022. Please stay safe!


THE DEADLINE FOR SUBMITTING 2022-2023 1ST SEMESTER TRANSFER REQUESTS IS MONDAY, September 12, 2022. Please contact us at 574-825-9425 with questions.

Catch up with the latest student stories, events, and news updates. It's everything Middlebury, in your pocket. If you haven't already, download the app! Download for Android
https://bit.ly/3zChSrs
Download for iPhone
https://apple.co/3BKjQJk