Congratulations Shaun! Shaun Dobkins received the award today for his safety certification in advanced manufacturing. Dr. Snyder and Mark Griffin also in pic.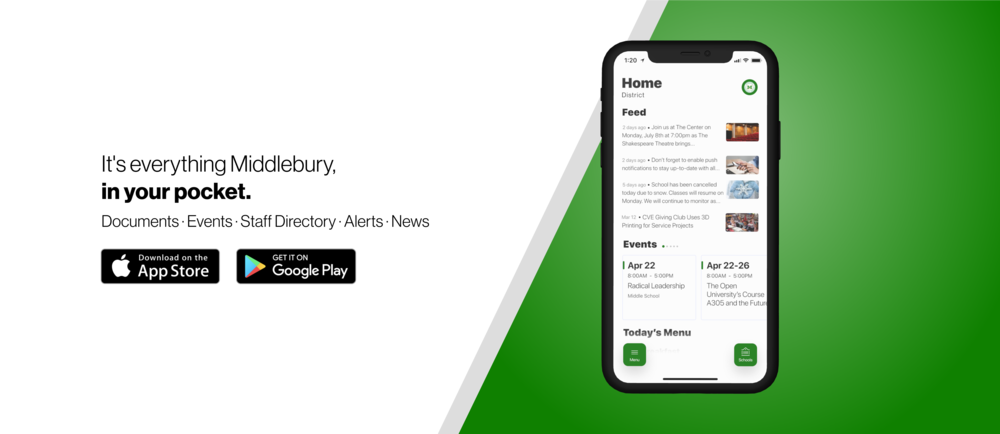 Have you downloaded the new MCS app yet? This is a great way to stay connected with all of our schools! MCS App
We're thrilled to announce the new app for Middlebury! It's everything Middlebury, in your pocket. With the new app, you can access documents, events, news updates, and even emerg...