Candy Sales AND Entrepreneurship at its finest last night at the football game! We are so excited to kick-off our school wide fundraiser of selling World's Finest Chocolates! There will be many opportunities for student prizes and winners💚💛🤩🍫 Families--thank you for supporting NMS!
Mrs. Varner hosted this years first Game Day and it was a success! Kids are already excited for the next one💚💛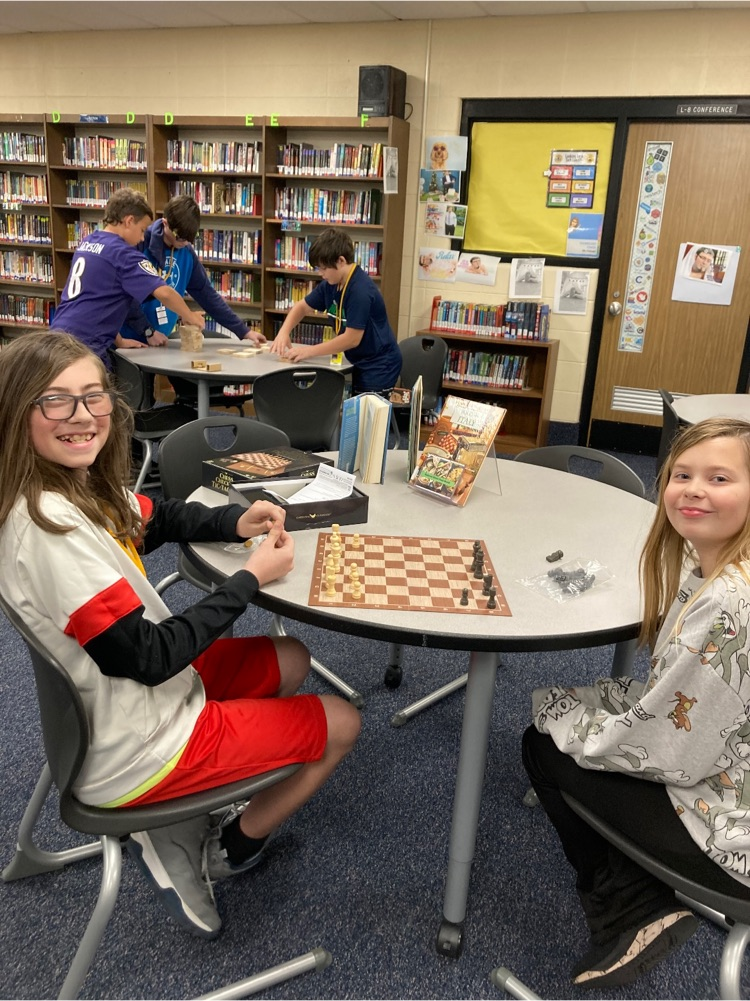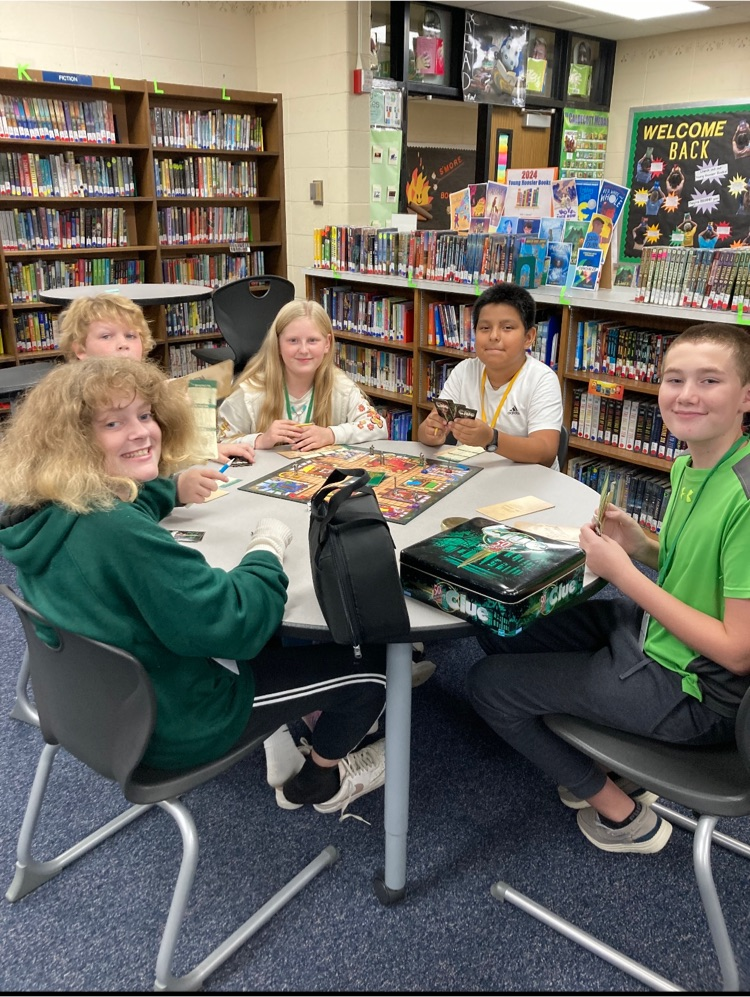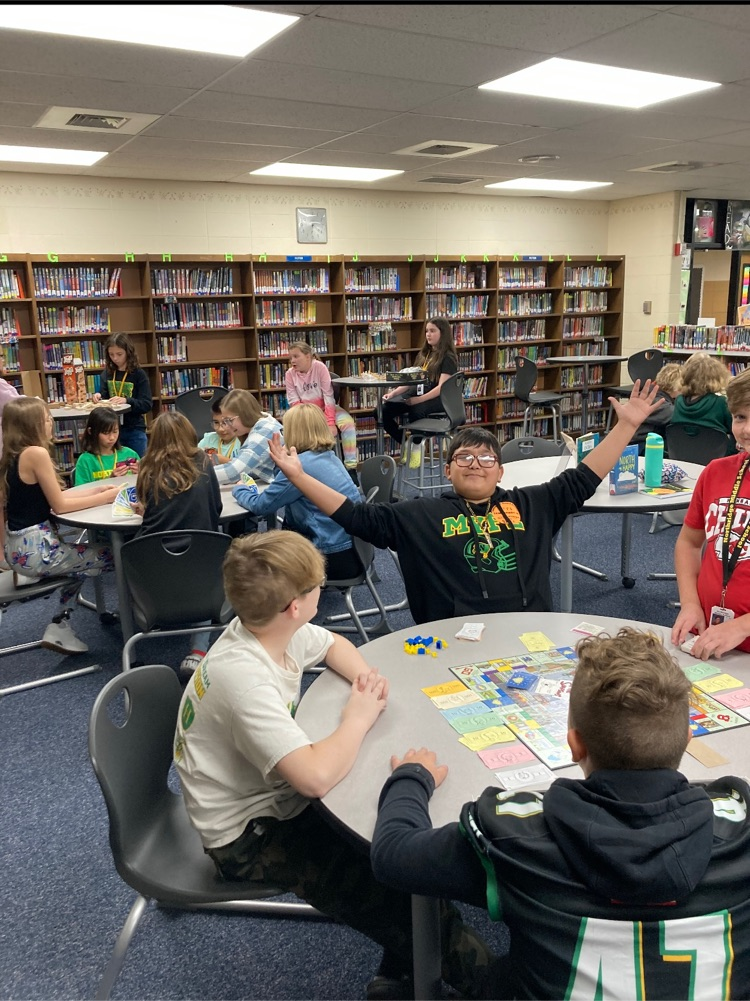 Mrs. Varner hosted this years first Game Day and it was a success! Kids are already excited for the next one💚💛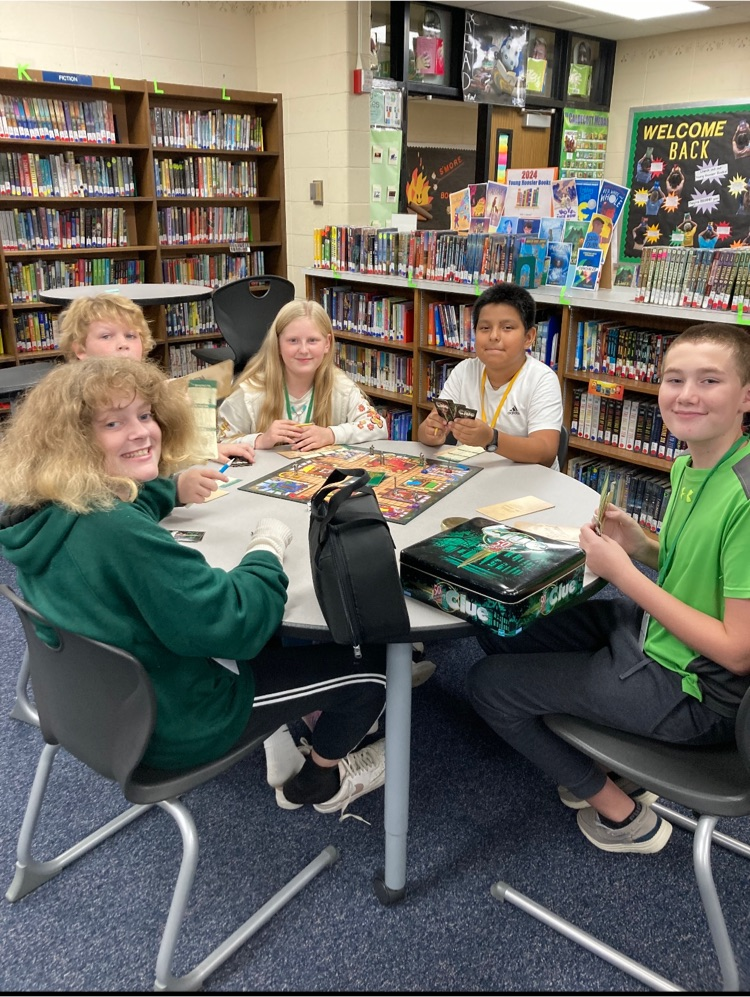 8th JV VB won over John Young! 25-22, 25-16
7th Var VB wins over West Side! 25-17, 25-19
Looking forward to a great first day! Please remember to use Knight Drive to pick up your child if they are a car rider. See map for details on route. Cars will be released from line after buses are dismissed. Students will be along sidewalk and should enter car from that side for their safety. "Mind the gap!" and move forward as far as possible. Your child will walk to you. Thanks!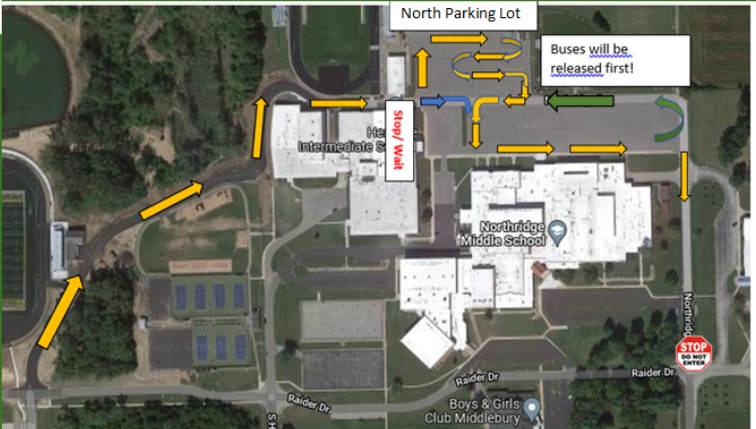 Looking forward to seeing everyone tomorrow! Late start. Our doors open at 8:05. Please use one of the drop zones shown on the map.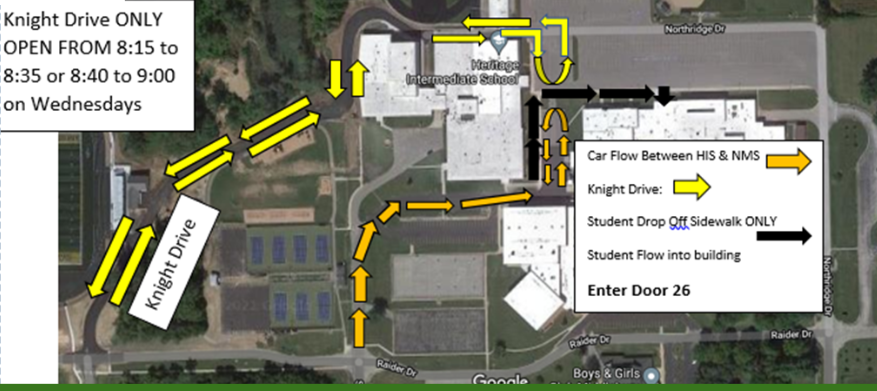 Beginning Monday, July 31, 2023, staff and students logging into the MCS Schoology site will need to use their email address and password instead of their username and password. Schoology will be using staff and student Google account credentials going forward. Please note this change!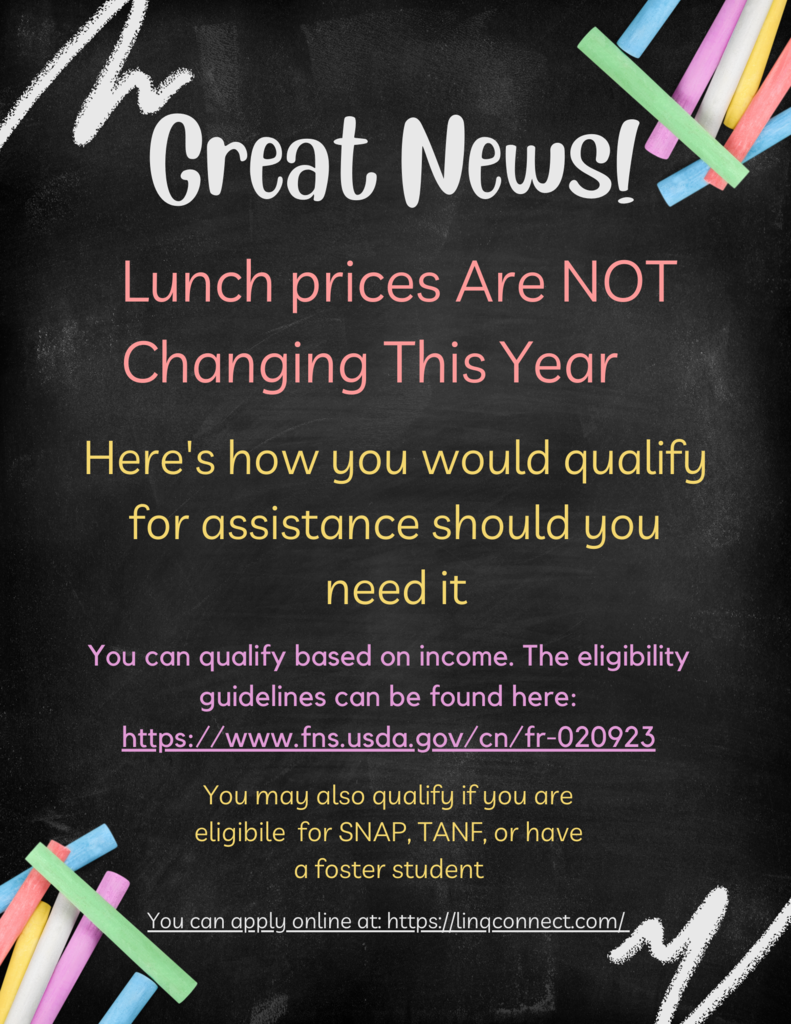 Students in grades 4-12 will be offered the Optional Product Protection Plan for chromebooks this year. This coverage is only $25 and covers up to three claims of accidental damage for the school year. Families can sign up for coverage online, beginning on July 31st by going to the LINQ Connect portal (formerly Titan):
https://core-docs.s3.amazonaws.com/documents/asset/uploaded_file/3135/MCS/2241202/protection_plan.pdf
Families can also sign up in-person at the school registration or back to school nights: Northridge High School - August 2nd from 9-7 Northridge Middle School - August 2nd from 10-6 Heritage Intermediate School - August 7th from 6-7 These plans are optional but provide coverage for accidental damages to chromebooks. Families who opt out of this plan will be required to pay for the cost of the repair.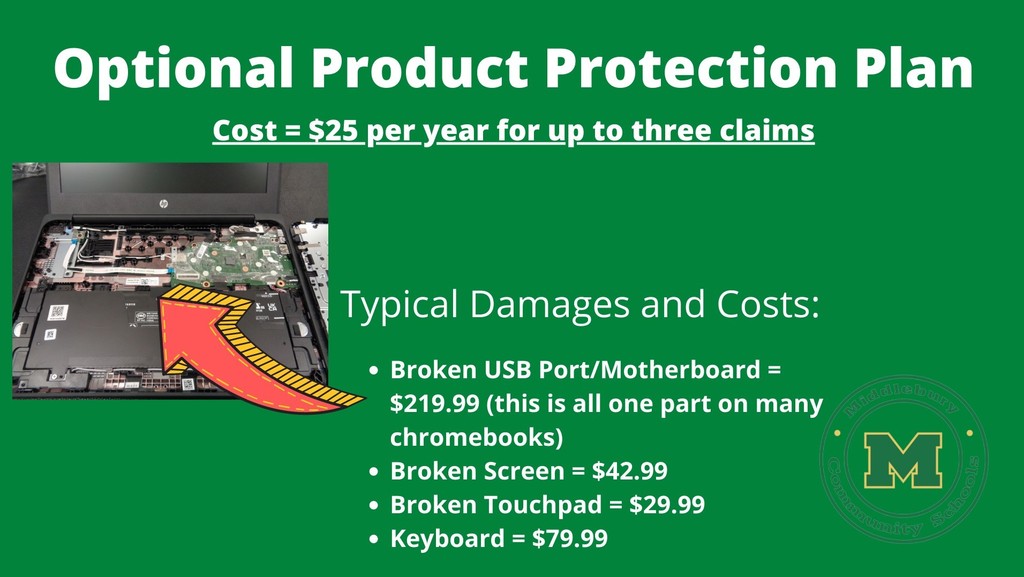 Families will have the opportunity to sign-up for the Optional Chromebook Protection Plan online or in-person this year. The online sign-up will be open from July 31 - August 4, 2023 in Titan. Families may also sign-up in-person during the back to school events in each building. The cost is only $25 this year and is open to families with students at HIS, NMS, and NHS. Coverage is for 1 year and covers up to three accidental damage claims. More details will be coming soon!



Northridge Middle School students Braedan Crawford and Eli Reed both received the Outstanding Math Scholar Award at the Indiana State Capitol Building at the ICTM Outstanding Scholars Awards Ceremony this past week. Congratulations to both of these students. We are very proud of you!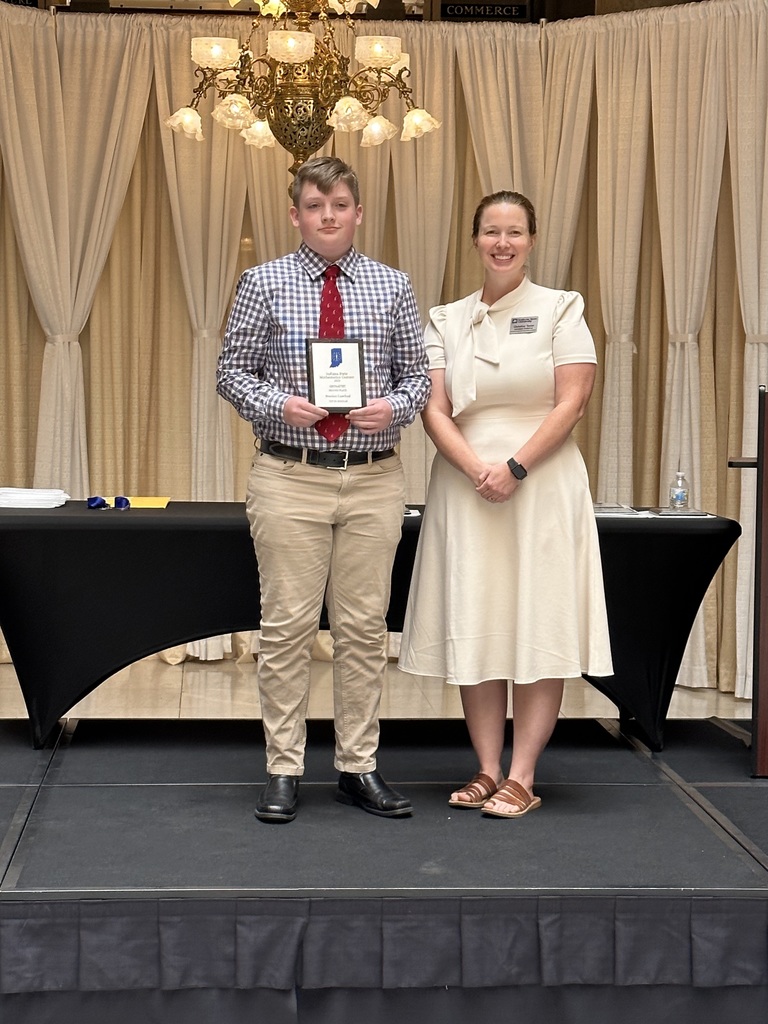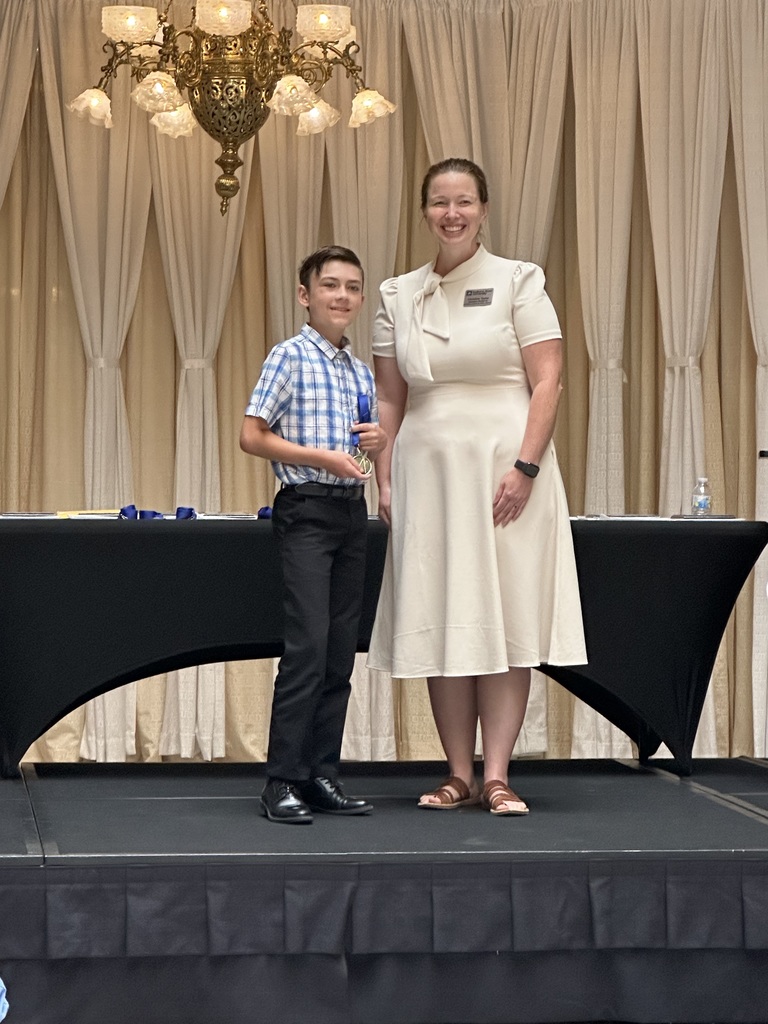 A reminder to students who are looking at next year's schedule that what you are seeing is a working schedule, meaning that changes are likely as bugs get worked out. You will get your final schedule at Raider Kick Off Day.
Yearbooks still available for sale by cash or check! They can be purchased on Thursday for $35 cash or check made payable to NMS.

Northridge Middle School 6th grade science classes hatched chicks as a part of their learning. What a great experience!!