We are happy to announce that ALL of our Northridge High School choirs received "GOLD RATINGS" at our ISSMA Choir Festival this past weekend. Starlights received a perfect score from one of the judges and Northern Lights received a perfect score from another judge. These kids are so amazing at how fast they can learn collegiate level music. Chamber Lights: Gold Varsity Lights: Gold and Gold in Sight Reading Vox Lumina: Gold Starlights: Gold Northern Lights: Gold and Gold in Sight Reading Thank you for all of your support for the music programs at Northridge! ❤️

Today is Administrative Professionals Day! We want to thank all of our hard working, friendly, organized, and dedicated administrative professionals. These people work in a variety of different positions around the school corporation and help out students and staff every day. They are the heart and soul of our corporation, and we couldn't do our jobs without them. Thank you from the bottom of our hearts!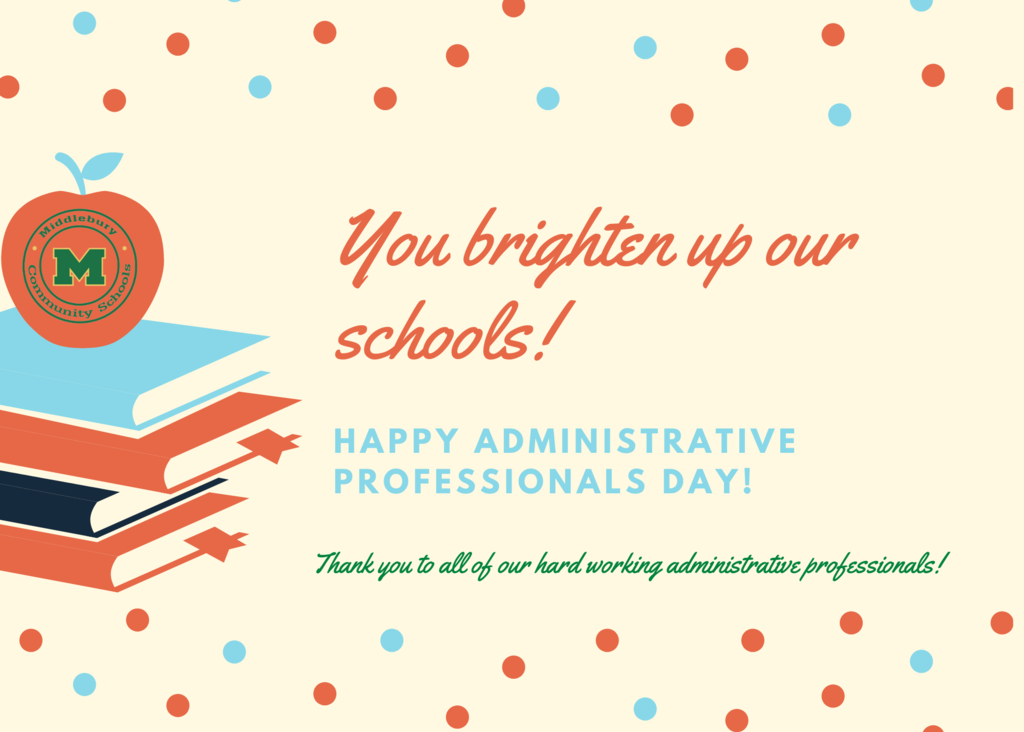 April 25th is School Bus Drivers' Day. We wish to thank our wonderful bus drivers! Thank you, thank you, thank you!!!!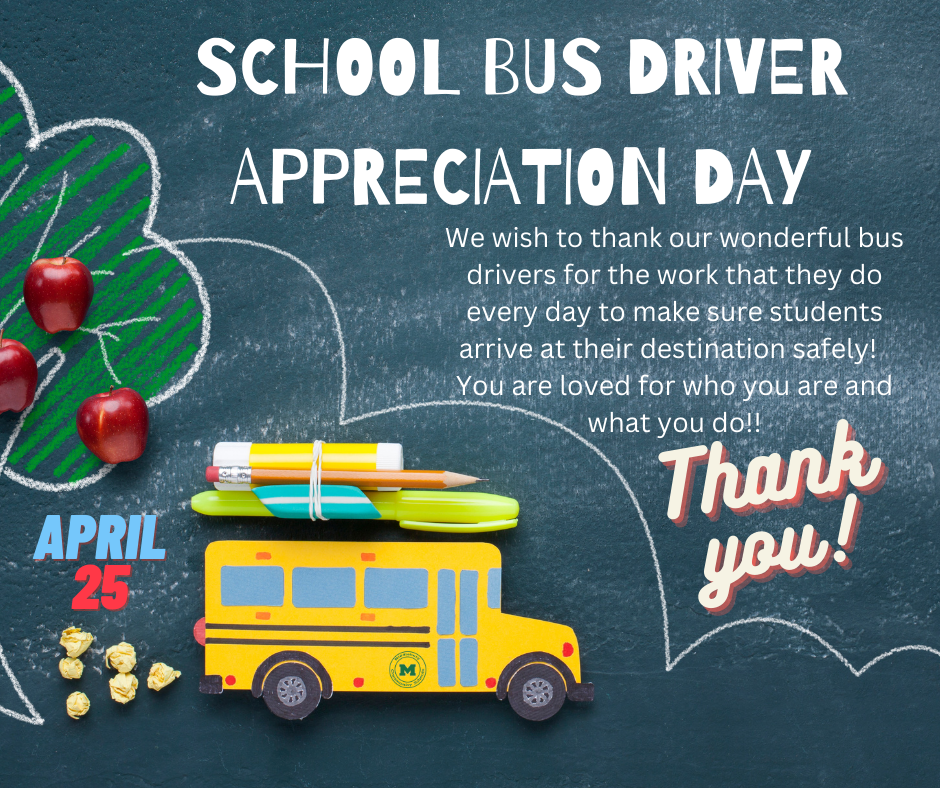 50 students from NMS participated at St. Mary's College this past Saturday in the ICTM State Mathematics Contest. Scholar awards in Pre-Algebra went to Eli Reed, Alex Williams, Levi Byers, Lindsey Stoltzfus, and Emily Risser with Eli Reed placing first. Scholar awards in Algebra went to Silas Puckett, Jaylan Miller, Caleb Kreuter, Hayden Miller, Chase Cameron and Grant Kauffmann. with Grant placing first. Scholar awards in Geometry went to Jade Snyder, Jysen Besser, Brett Mast, and Braedan Crawford with Braedan placing first. Congratulations to all who participatedI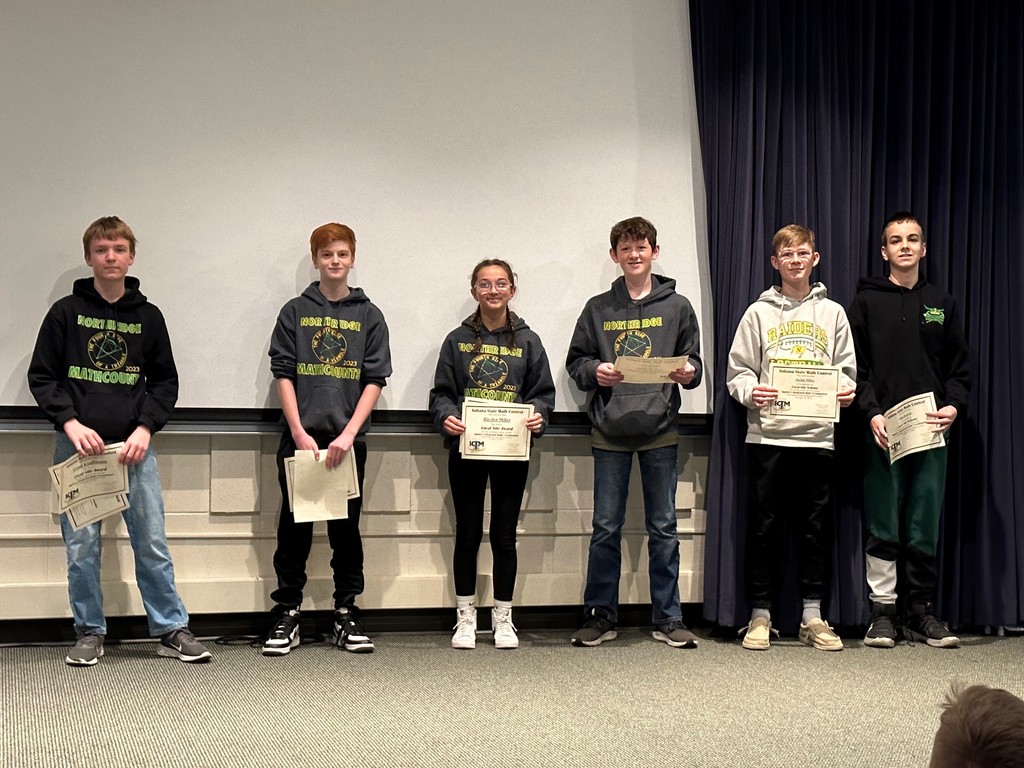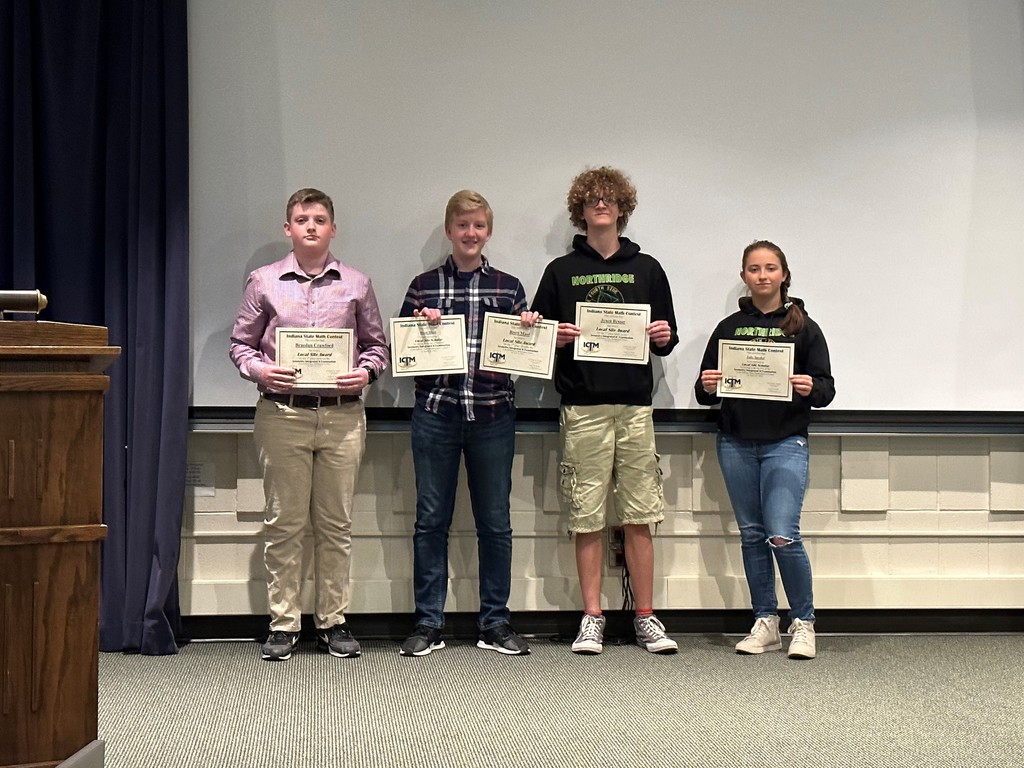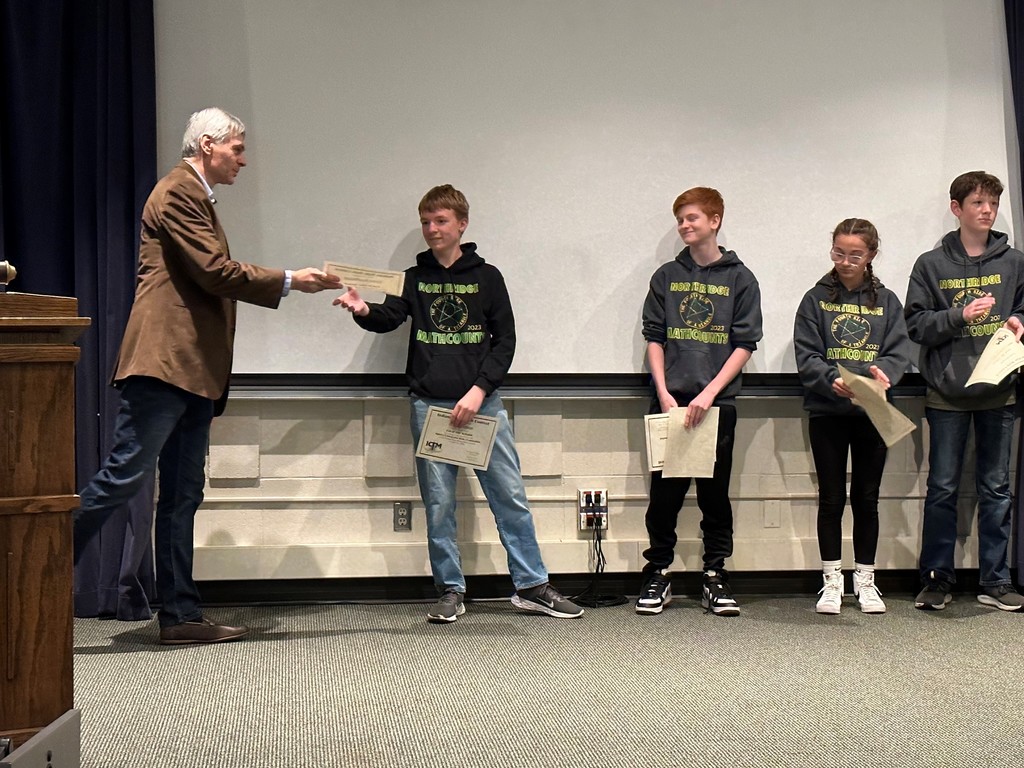 Our high school cafeteria staff continues to amaze us all! This past week they prepared a homemade sweet and spicy breakfast empanadas with bacon, eggs, cheese, and a sweet and spicy seasoning blend. For lunch they offered dirt pudding in honor of Earth Day. What great and creative food choices. Thank you cafeteria workers!!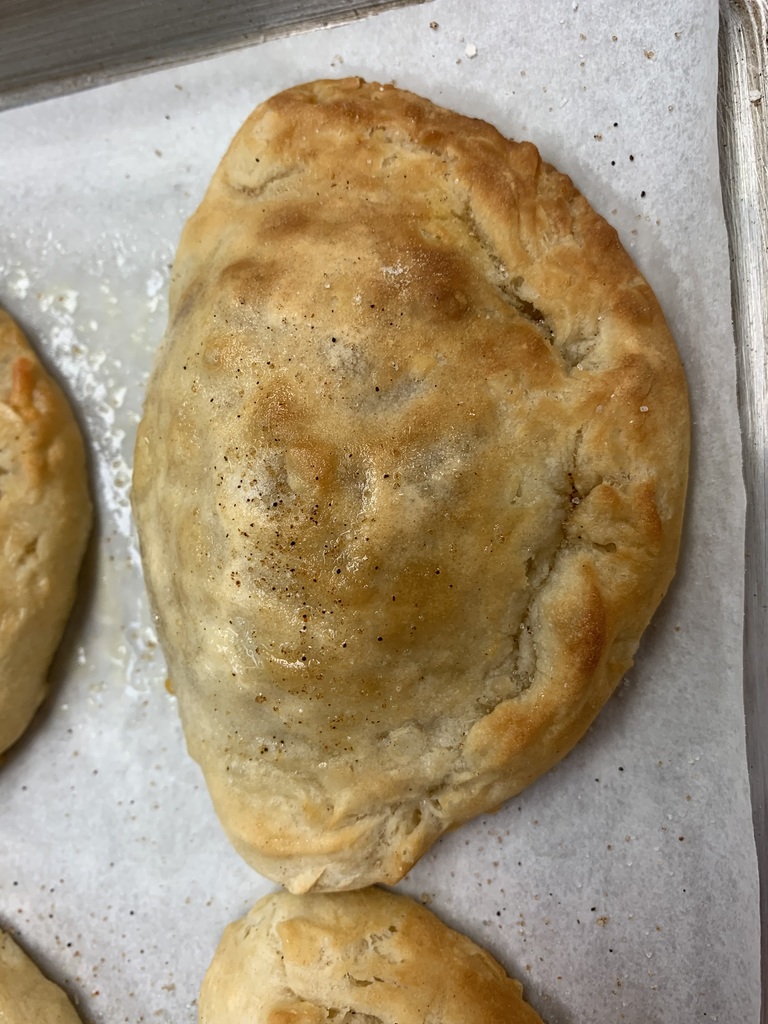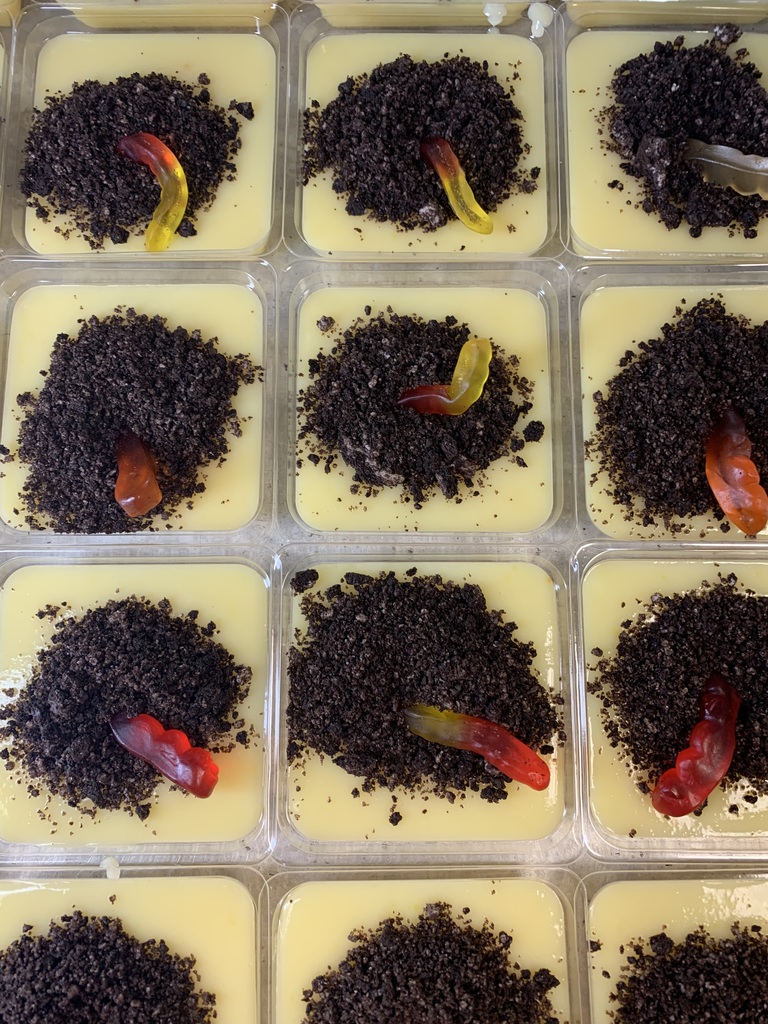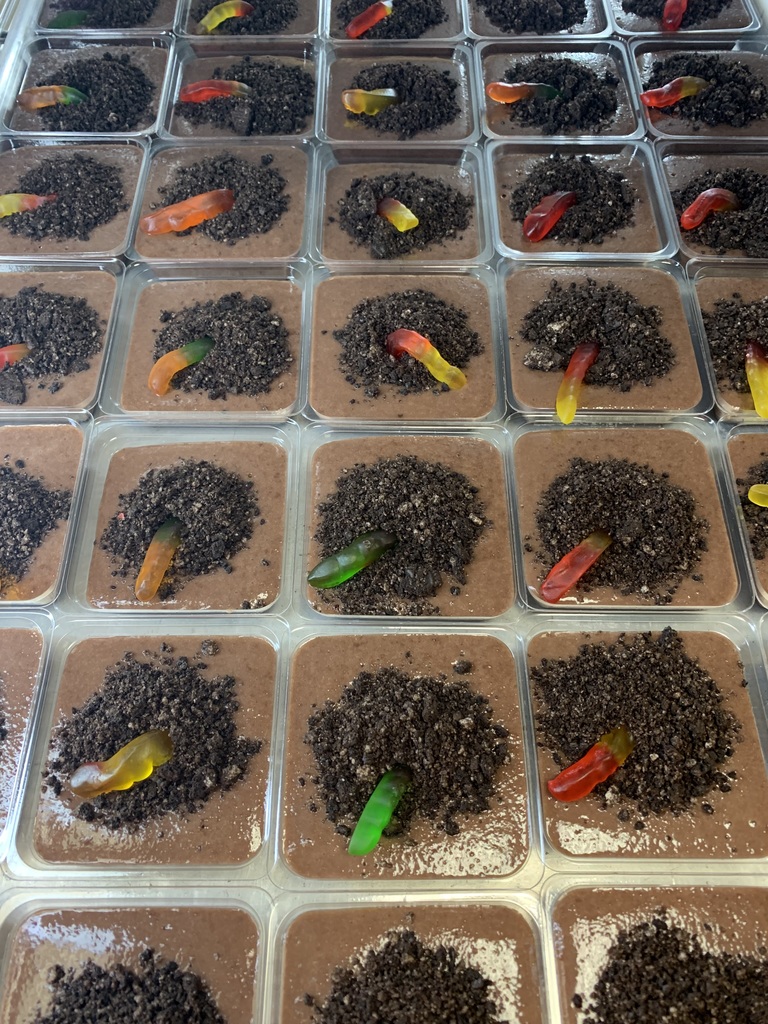 Congratulations to Mr. Steve George on being honored as the Crystal Valley Exchange Club Book of Golden Deeds award winner! Steve is a retired MCS teacher, athletic director, and bus driver. He has given his life to serve our community by giving back to 4-H and the students of Middlebury schools. He is a wonderful example to us all. We are proud to know him and his family. 🔰

Students in Mrs. Barker's class at JES are hard at work learning about butterflies, frogs, and fish. 💚🦋🐸🐟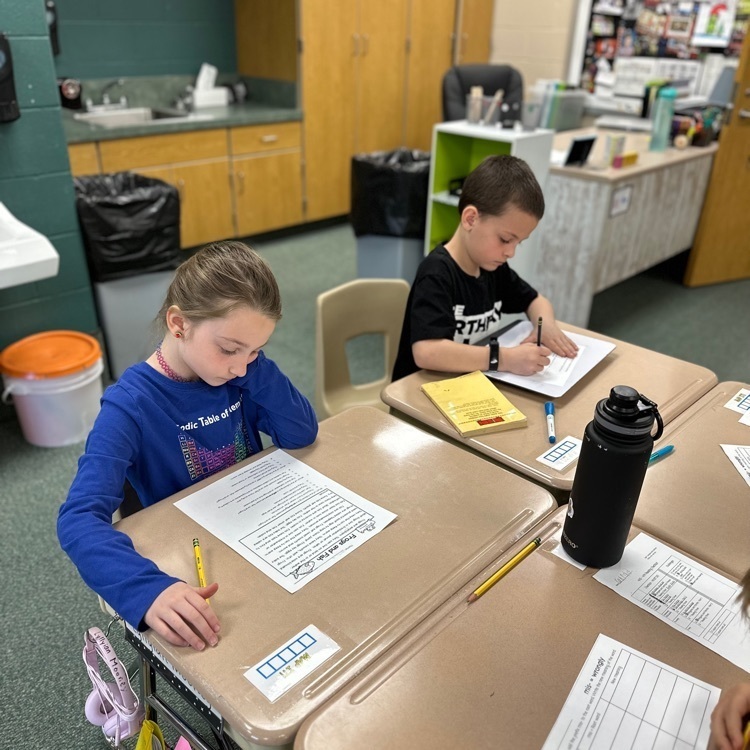 Incoming kindergarten students and their families are invited to come to our Meet-the-Bus event. The school bus will be at schools on the following dates so that students can see the bus up close, practice getting on/off the bus, meet our friendly bus drivers, ask questions, and take pictures. Please join us if you have an incoming kindergarten student! Middlebury Elementary School - 4/22/23 from 9:00-10:00 AM Orchard View Elementary School - 4/22/23 from 10:30-11:30 AM York Elementary School - 5/6/23 from 9:00-10:00 AM Jefferson Elementary School - 5/6/23 from 10:30-11:30 AM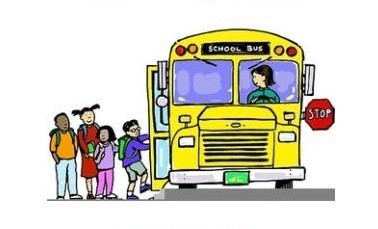 At our school board meeting on Tuesday night the board heard a report from Stable Grounds. We are so thankful for the work that they do every day to help students who are struggling. Thank you, Stable Grounds!

The ASPIRE Early College program at Northridge is supported by numerous amazing educators, including these three leaders. Just last year, NHS students earned 5,332 college credits while still in high school, therefore saving approximately $2.1 million in future college tuition!

We are excited to announce that the MCS Board of School Trustees has approved the administrative recommendation of Dave Gaskill as principal of Heritage Intermediate School beginning with the 2023-24 school year. This March, district administration met with the Heritage staff to discuss the type of school leader they desire. After reviewing all applicants and conducting interviews, it became obvious that Mr. Gaskill is undoubtedly the correct choice to lead Heritage Intermediate School. Throughout his nearly 20 years in public education, Mr. Gaskill has enjoyed teaching multiple grades, including numerous years at the intermediate level. From 2017-2019, Mr. Gaskill served as a teacher on assignment at Model Elementary in Goshen. In that role, he supported teachers with professional development while also providing leadership with student services. In 2019, Mr. Gaskill became an assistant principal at Northridge Middle School. For the last four years, he has served successfully as an instrumental part of the middle school leadership team. Mr. Gaskill has enjoyed his time working at the middle school but has expressed an interest in returning to the elementary level. Mr. Gaskill is a product of Middlebury Community Schools, having graduated from Northridge High School. He holds a bachelor's degree in Elementary Education from Manchester College and a master's degree in School Administration from Indiana Wesleyan University. Mr. Gaskill has a goal of maintaining the positive school culture at Heritage by being student-centered and working collaboratively with students, staff, and families. Those who have had the pleasure of working with Dave Gaskill describe him as an excellent communicator, a motivated problem solver, and an advocate for all students. We have no doubt that Mr. Gaskill will be a great principal at Heritage Intermediate School.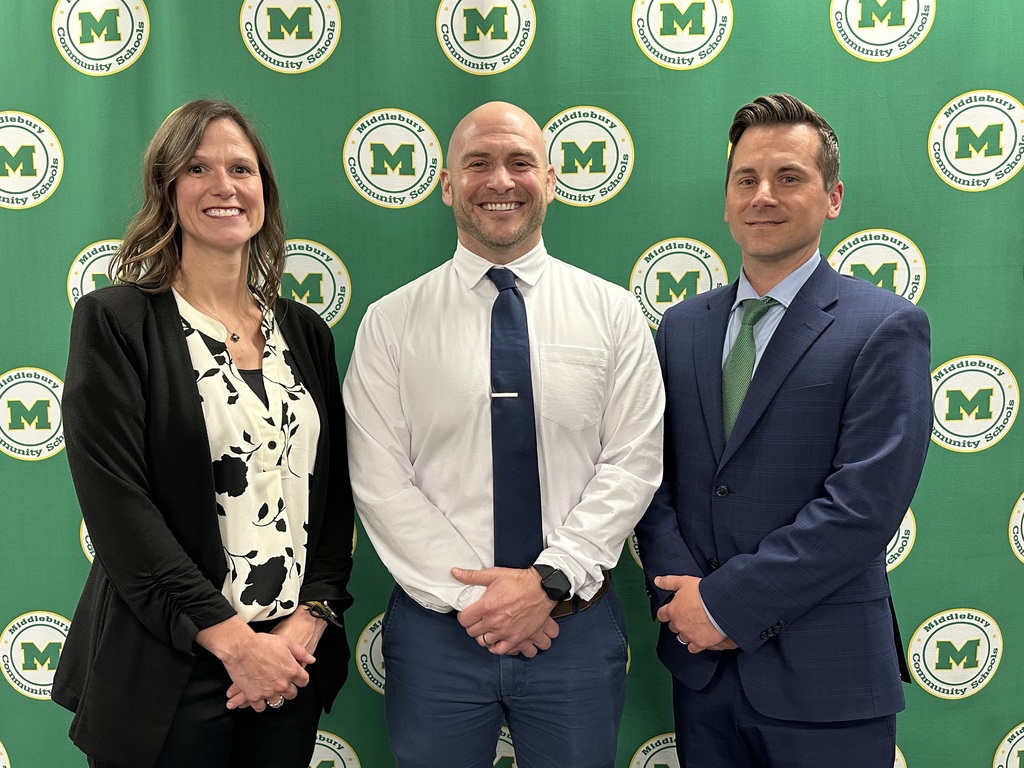 MCS staff work hard to help students learn and enjoy school at the same time. These elementary students enjoy their time in the classroom!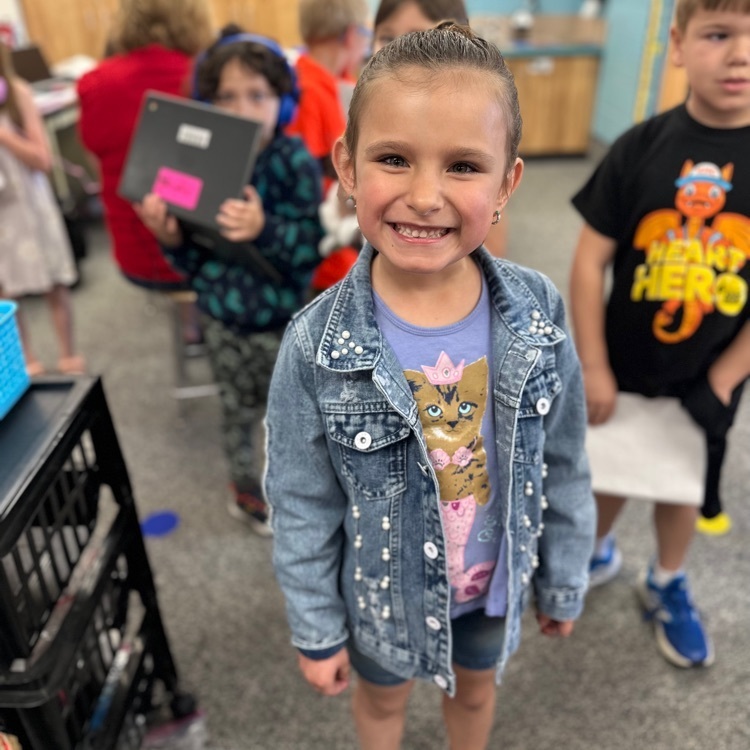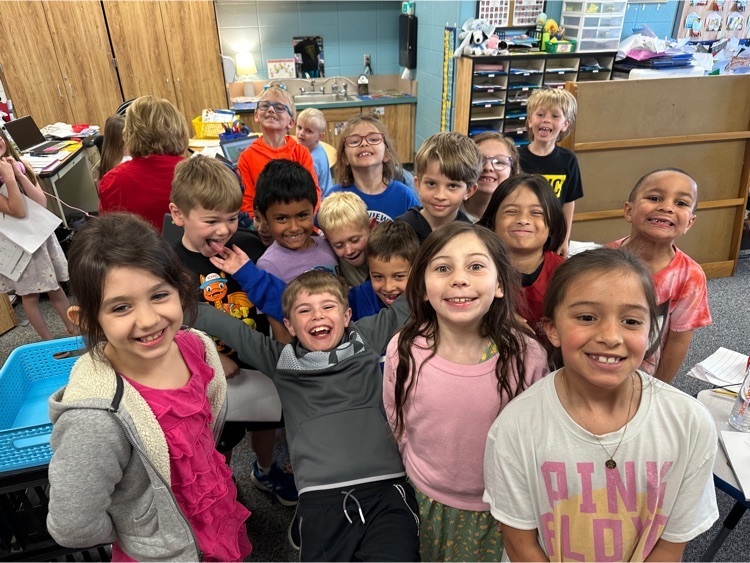 This past week, Northridge High School held a German Honors Society Induction for the first time in several years. 38 Northridge High School students were inducted! Those students in alpha order: (Carter Adams, Nick Beaver, Logan Bickel, Carson Clemens, Aden Click, Holly Copeland, Landon Craven, Noah Crusie, Jake Cushwa, Drew Davis, Landon Dean, Evelyn Dye, Natalie Eash, Lorellei Fletcher, Megan Frey, Malia Garber, Preslie Gibson, Emma Gilmer, Emily Hauser, Owen Kaehr, Gabrielle Kantz, Julia Koch, Mason Martin, Haley Miller, Savannah Miller, Cydel Miller, Sam Norris, Keaira Reed, Jacob Sheridan, Catrina Simons, Reece Snider, Grant Snider, Hayden Troyer, Alyssen Weesner, Saige Wheatley, Audrey Yeater, Audrey Yoder, Kianna Yoder) In order to qualify students had to have had at least 3 semesters of German with an average GPA of 3.3; in addition, an overall high school GPA of 3.0. We are proud of our students for their hard work and dedication!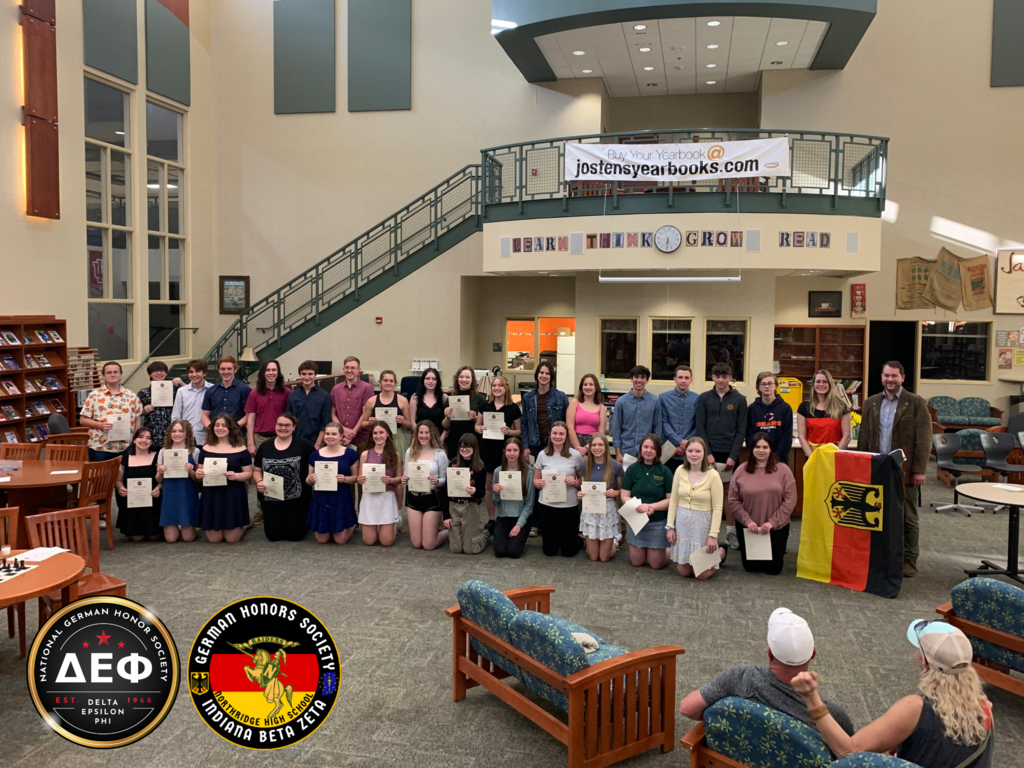 Mrs. Jarrett works hard every day as a bus driver and mail carrier for the district. She goes to every school and delivers campus mail after her morning bus route. Thank you for what you do!!!

District administration and police have completed a second sweep of all MCS grounds and facilities. Authorities and Homeland Security do not consider this to be a credible threat. We appreciate our community's understanding and patience as we worked to ensure the safety of our schools. We will finish today as an E-Learning day. Employees may now access school buildings as needed. After 4:00 p.m., high school athletics will resume as planned. For building updates, please visit your student's specific school webpage/social media page.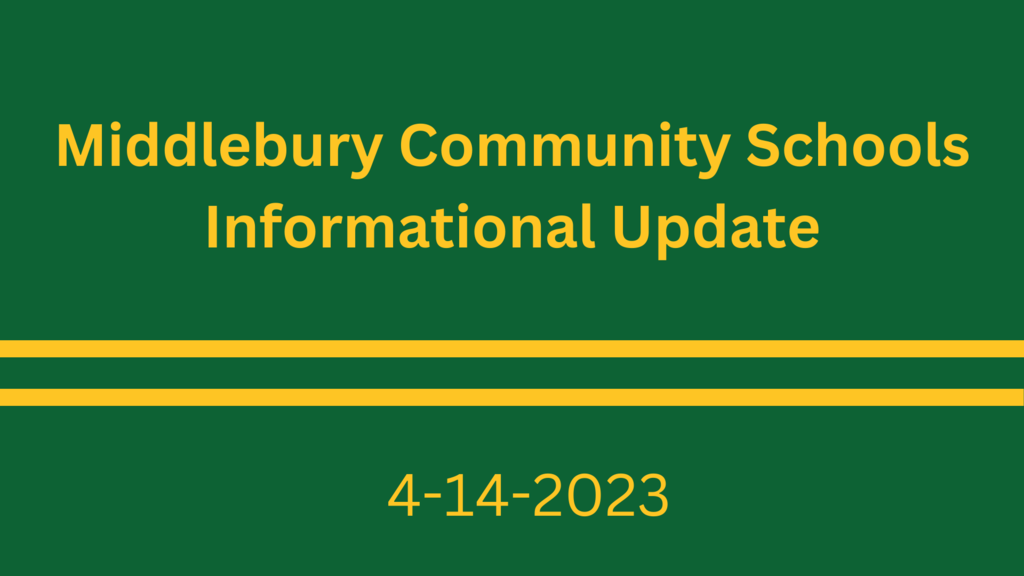 At 10:50 pm Thursday evening, approximately 35 school districts around the state of Indiana, including Middlebury Community Schools, received a bomb threat via email. Throughout the night, MCS administrators and police swept all seven schools and found nothing suspicious. However, out of an abundance of caution MCS will have an E-Learning day on Friday, April 14. This will allow for continued communication with police and Homeland Security, and a second sweep of all facilities. Our seven schools are currently closed to everyone until cleared by law enforcement. As always, we must prioritize the safety of our students and staff. We will provide additional information as we can.

Two Middlebury School Board Members Honored for Professional Excellence President Kate Hummel and Vice President Gregg Eash, both board members for Middlebury Community Schools, have received governance awards from the Indiana School Boards Association (ISBA). Mrs. Hummel is one of 82 board members in Indiana who earned a level 1 distinction, and Mr. Eash is one of only 23 board members in Indiana who earned the highest rating with a level 4 "exemplary" distinction. These school board members have demonstrated an outstanding commitment to learning and excellence in public service through their active participation in ISBA-recognized trainings, seminars, and conferences. "This impressive achievement attests to the dedication these school board members have for the children and school communities they represent," said ISBA Executive Director Terry Spradlin. MCS Superintendent Dr. Snyder and the rest of the Administrative Team would like to congratulate Mrs. Hummel and Mr. Eash for this recognition, and also thank all five board members for serving the students, staff, and families of Middlebury Community Schools.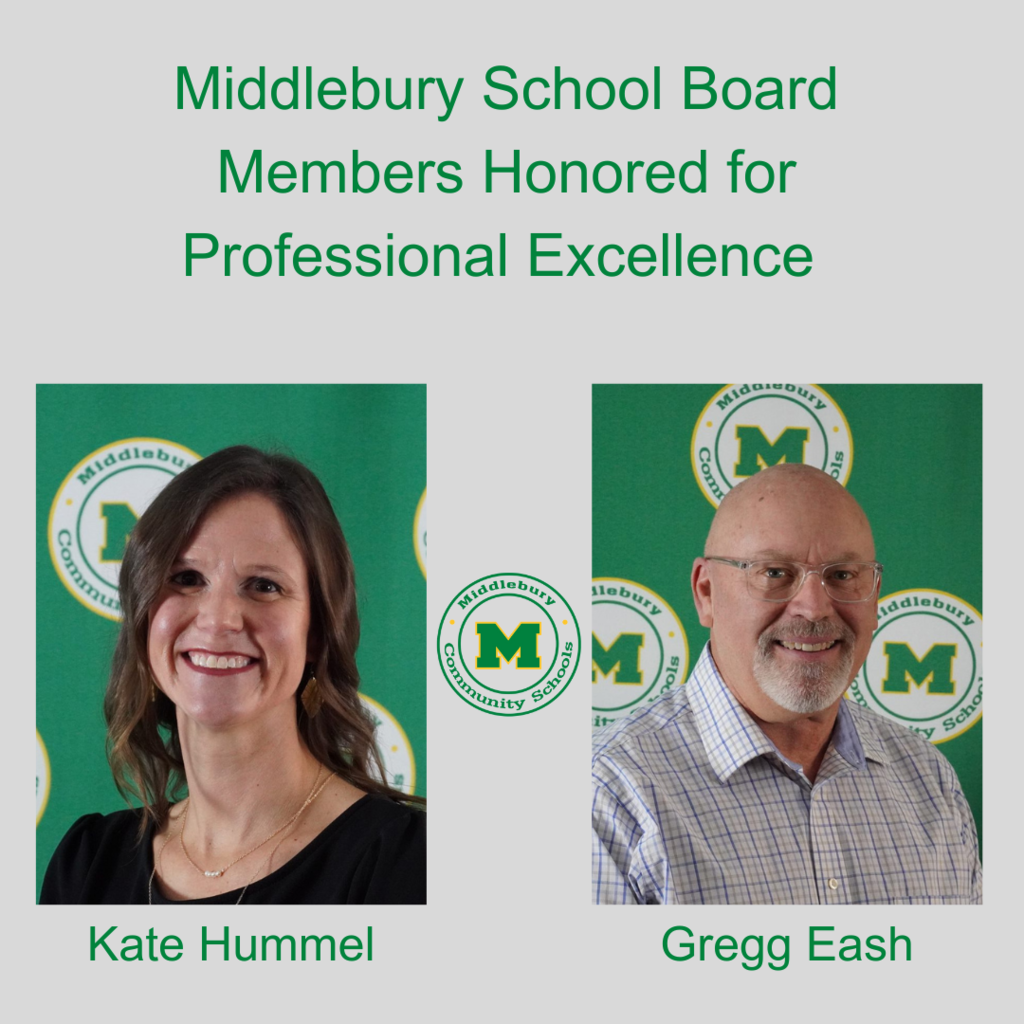 Northridge Middle School students are taking advantage of the sunshine to work on their art drawings outside.

Kindergarten Round-Up is approaching soon! If you have a child who will be 5 years old by August 1, 2023, they are eligible to be signed up for kindergarten. Please contact your elementary school or visit your school's website for more information. Round-ups begin as early as next week!

Congratulations to Northridge Middle School! NMS was notified last week that they were again designated as a School to Watch. This is a national recognition that focuses on organizational structures and processes, academic excellence, developmental responsiveness, and social equity. We are very proud of our middle school for being one of 16 schools in Indiana to achieve this designation!