Please see this important information regarding price changes to ala cart items in the cafeterias: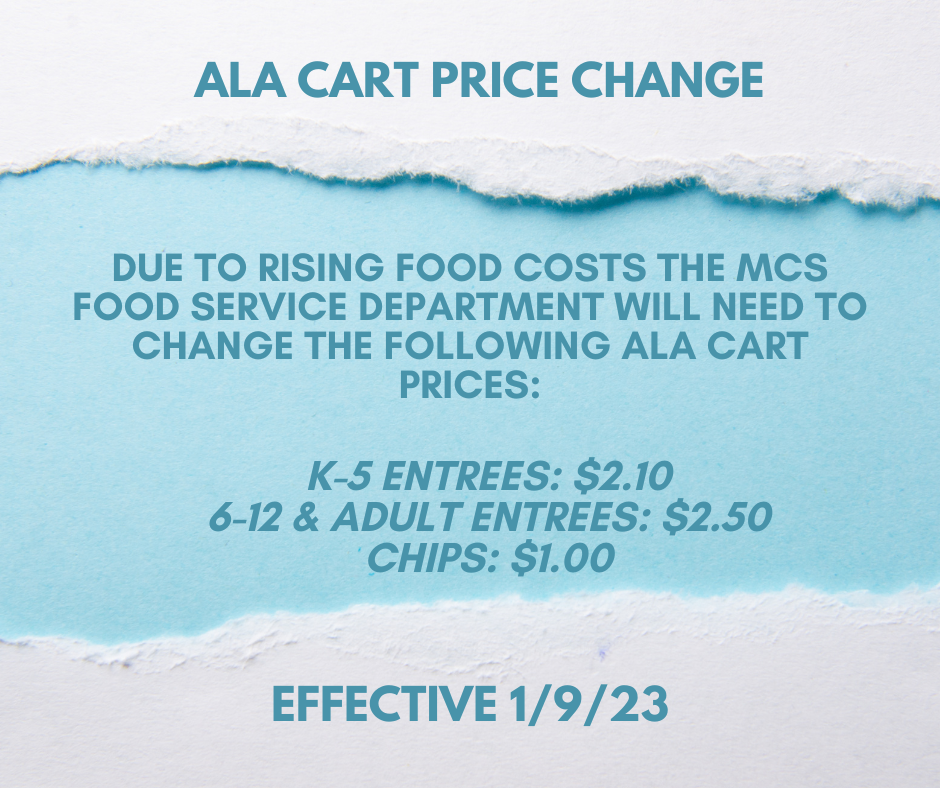 We are excited to have our students back with us after winter break. Here is to an exciting and educational 2023!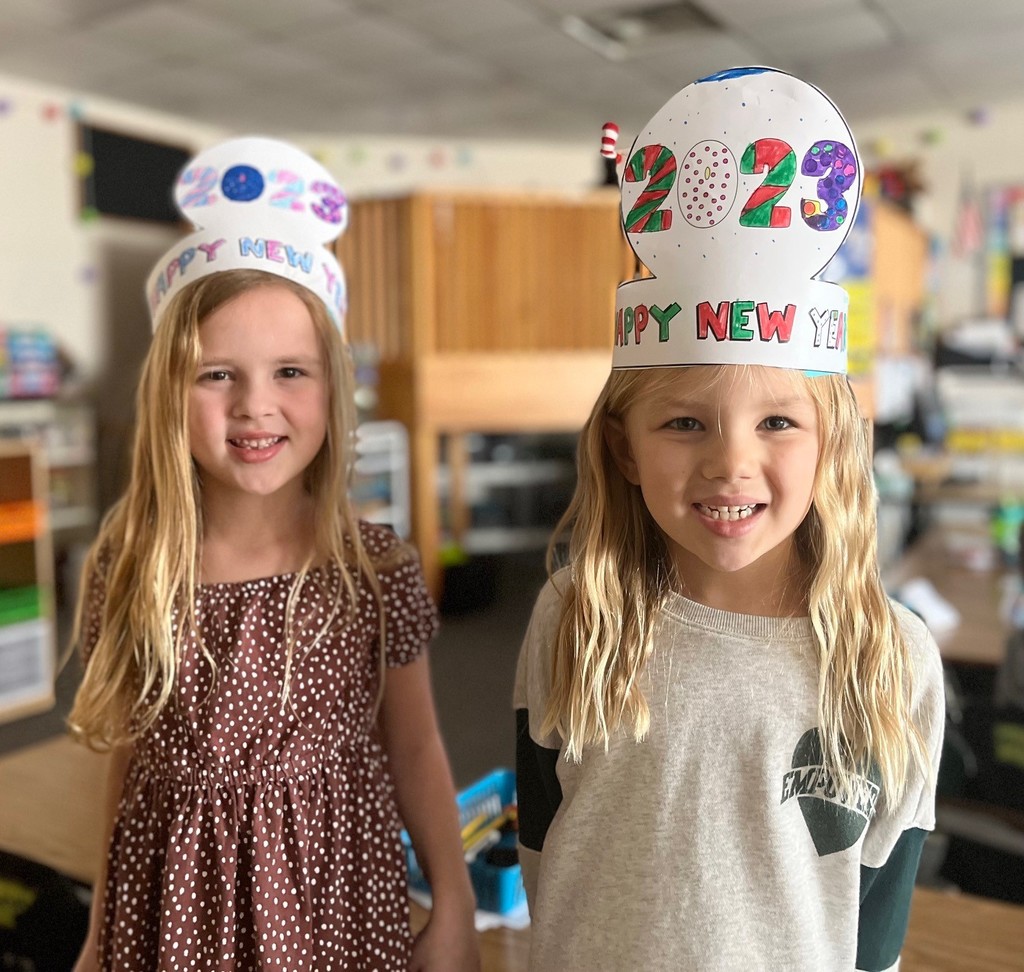 The Final Northridge Science Olympiad Invitational is coming up on Jan 14th! The coaches would love to see all of the Alumni one last time for our Invite! Please consider coming! We are planning on having food Friday night for those who can attend. If you have a moment, please fill out the form below so we can get a ball park idea on who all is coming. Please share this with any past teammates that you still may be in touch with. I know there are fewer and fewer of you on Facebook, so please help us get the word out!
https://docs.google.com/.../1FAIpQLSeBIUY8a.../viewform
...

Happy New Year from MCS! We are looking forward to seeing all of our students again on Wednesday, January 4, 2023!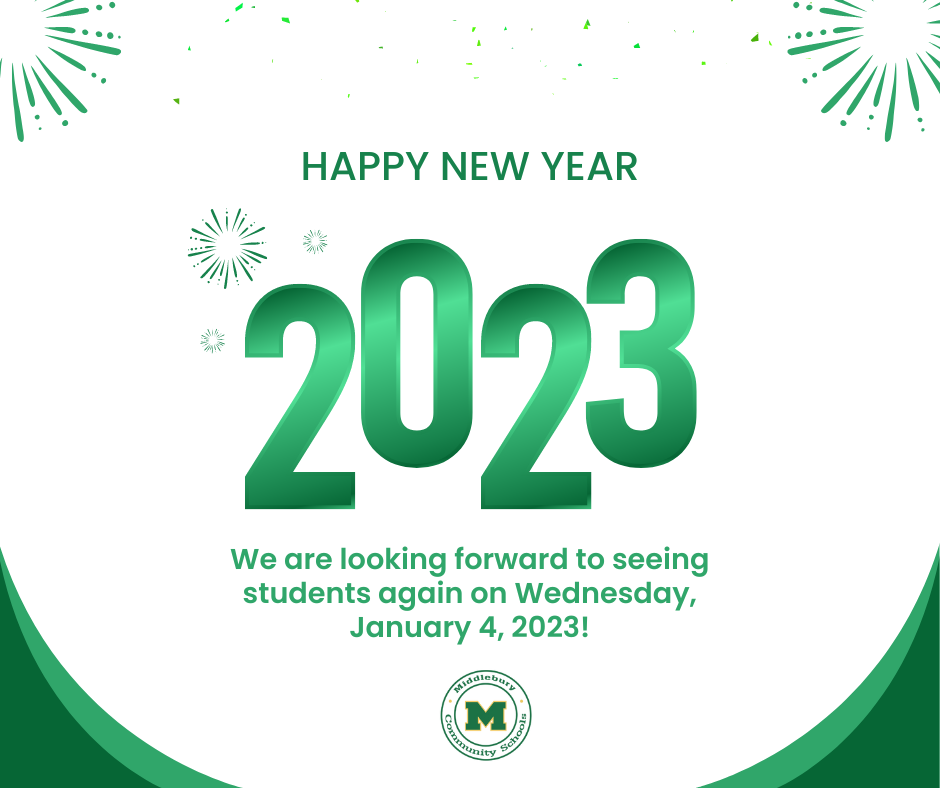 Congrats to the 2022 Interra Classic Champions! 🔰🏀🏆 Our Lady Raiders are currently ranked #10 in the State!

All MCS extracurricular activities, open swim & open gym, outside rentals, and access to campus facilities will be closed on Friday and Saturday, December 23/24. Please be safe!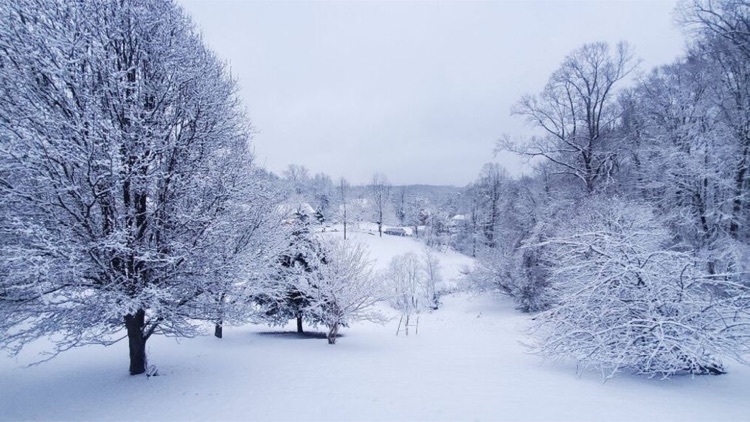 Congrats to the Northridge Dance Team for finishing 1st in Pom & 2nd in Hip Hop during yesterday's competition!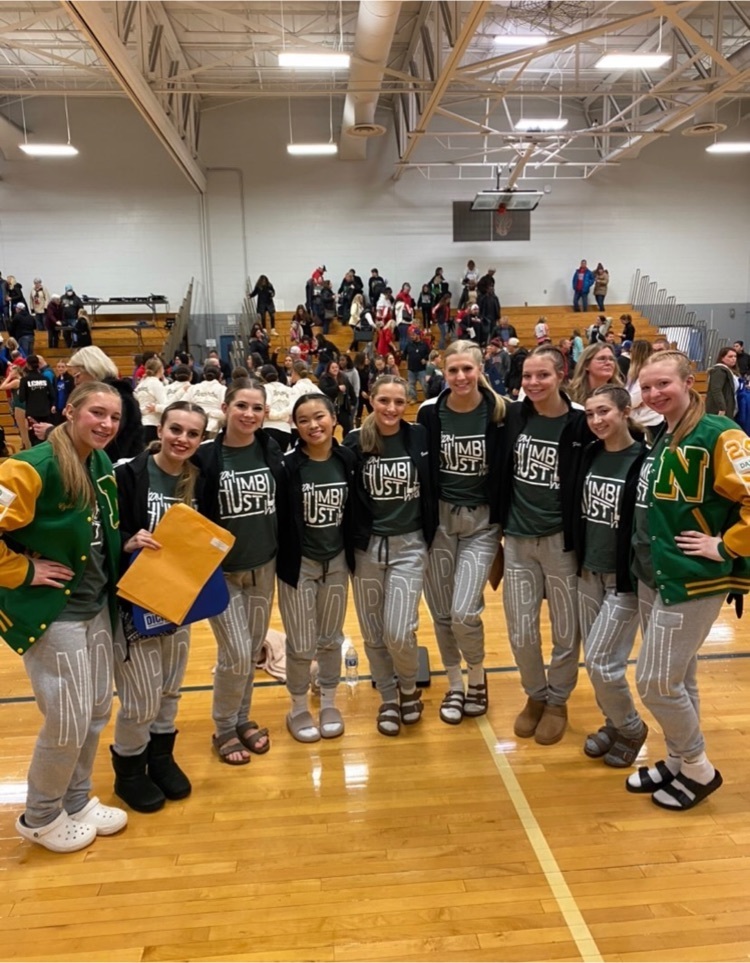 Raiders beat Goshen 59-50

On December 1-2, 2022, Northridge High School hosted mock interviews for approximately 350 freshman. During these two days, 70 different employers and community members volunteered their time to give over 800 interviews! This interview process is a graduation requirement and helps our students be ready for real-world experiences. We are very grateful to our community and business partners who are willing to help our students and school. Thank you!!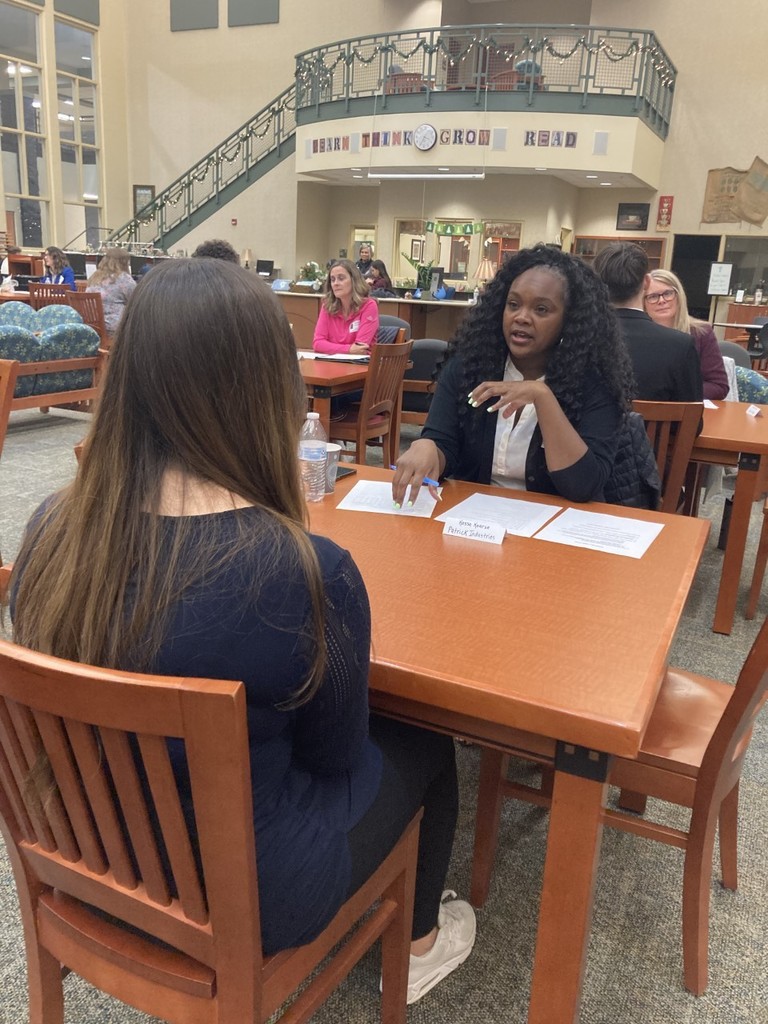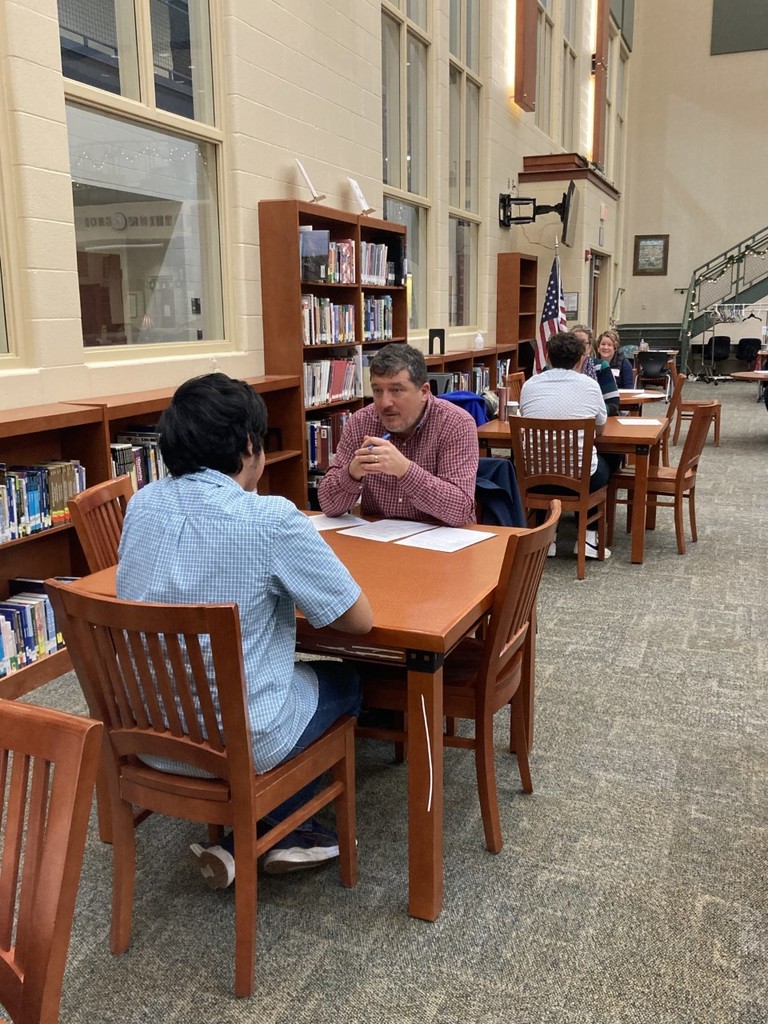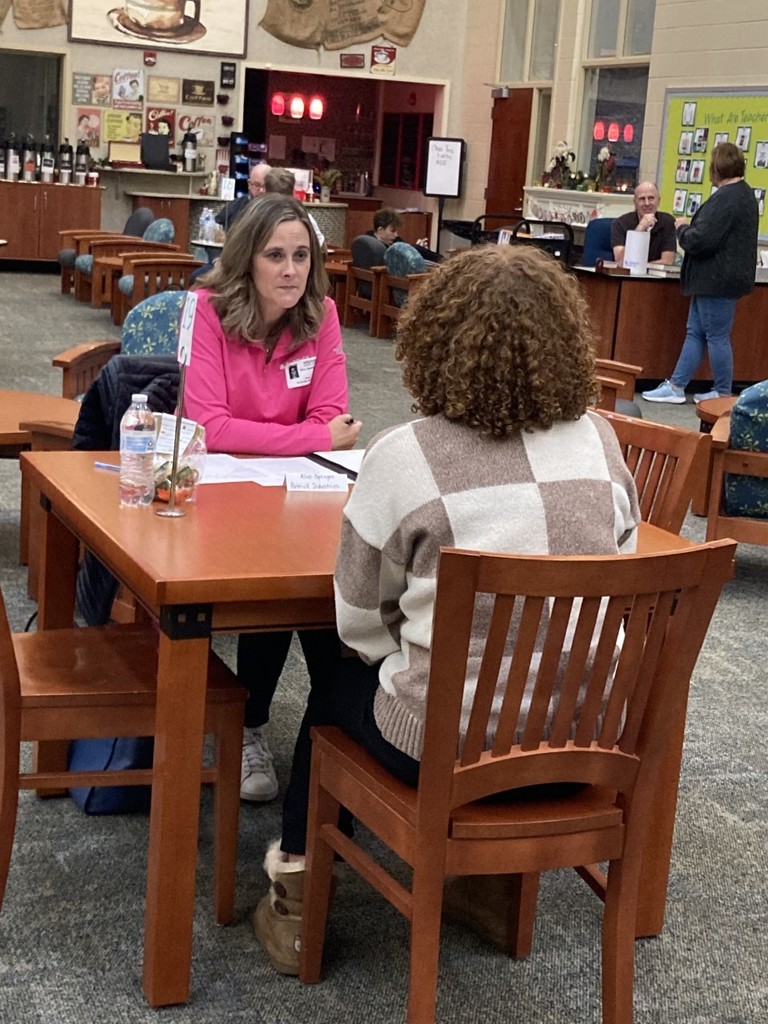 Congrats to the Northridge Dance Team for earning 1st place in Hip Hop & 1st in Poms today! They also earned the Sportsmanship Award as voted on by the other teams!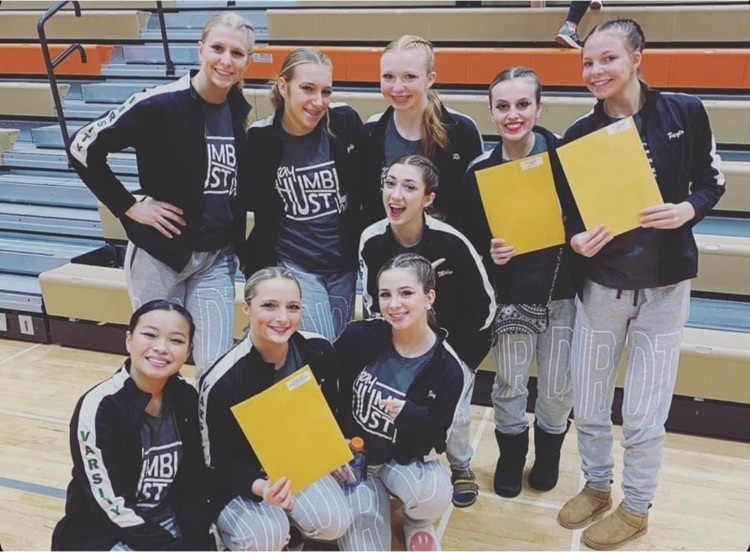 Great things are happening at Orchard View Elementary! Mrs. Garber's class, along with the PTO, raised $300 for a service project with Ribbon Of Hope. Today, Mrs. Garber's students and the Northridge Raider girl's basketball team gathered to create pillows for Ribbon Of Hope. The pillows will be distributed to patients who are going through treatment for cancer. Thank you for teaching our students to think of others!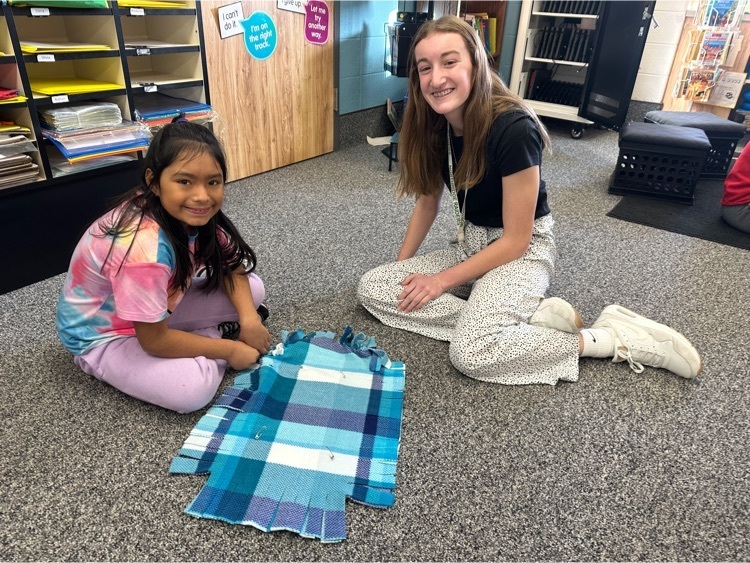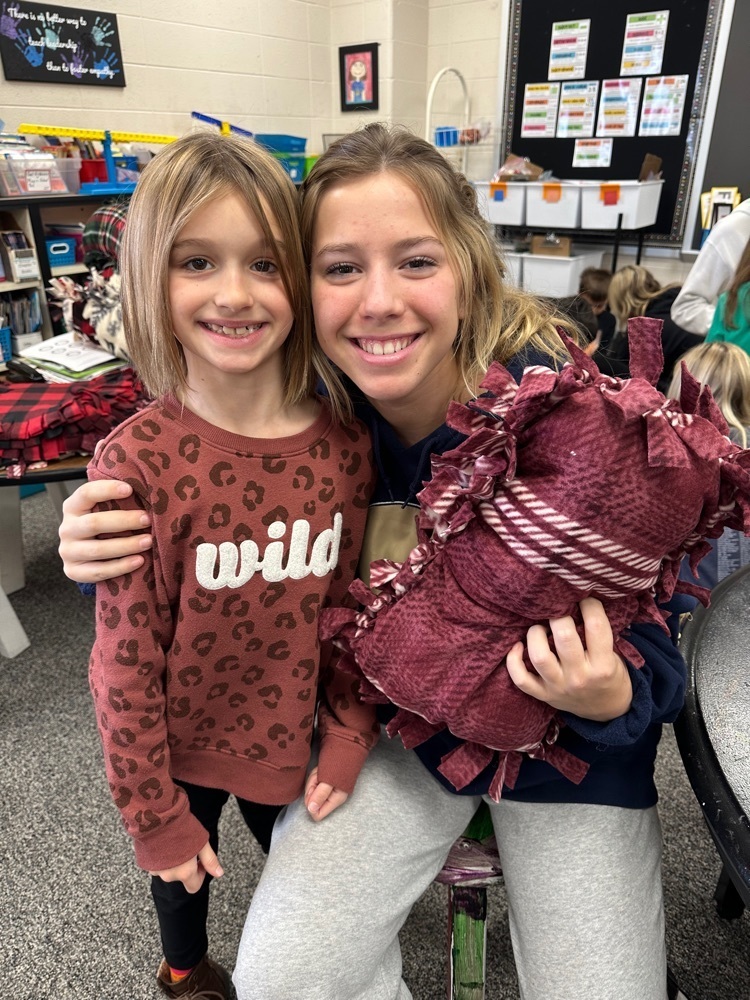 Congrats to the NHS Science Olympiad Team for a 2nd place finish at today's Whiting Invitational!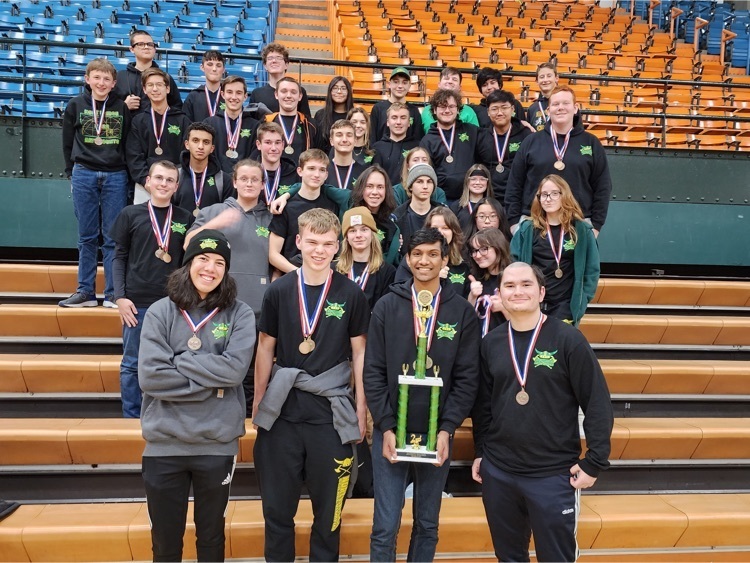 NMS Theater Troupe was awesome today!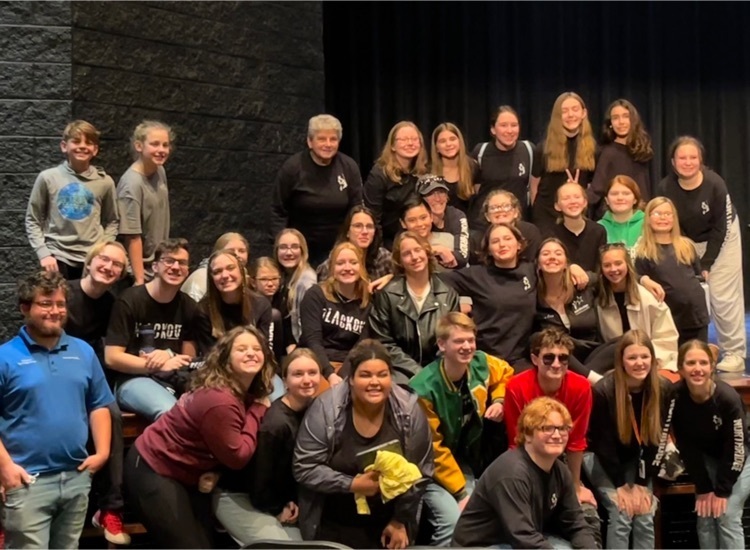 Mrs. Martin's 1st Grade class at Jefferson Elementary School won a persuasive letter writing contest with Ms. Ross, Literacy Coach! Students had to write Ms. Ross a letter explaining why they should get the popcorn party that Ms. Ross had won during a song contest at JES. In addition to the popcorn, she treated them to a book! They loved it so much, she read it twice! Thank you, Ms. Ross!!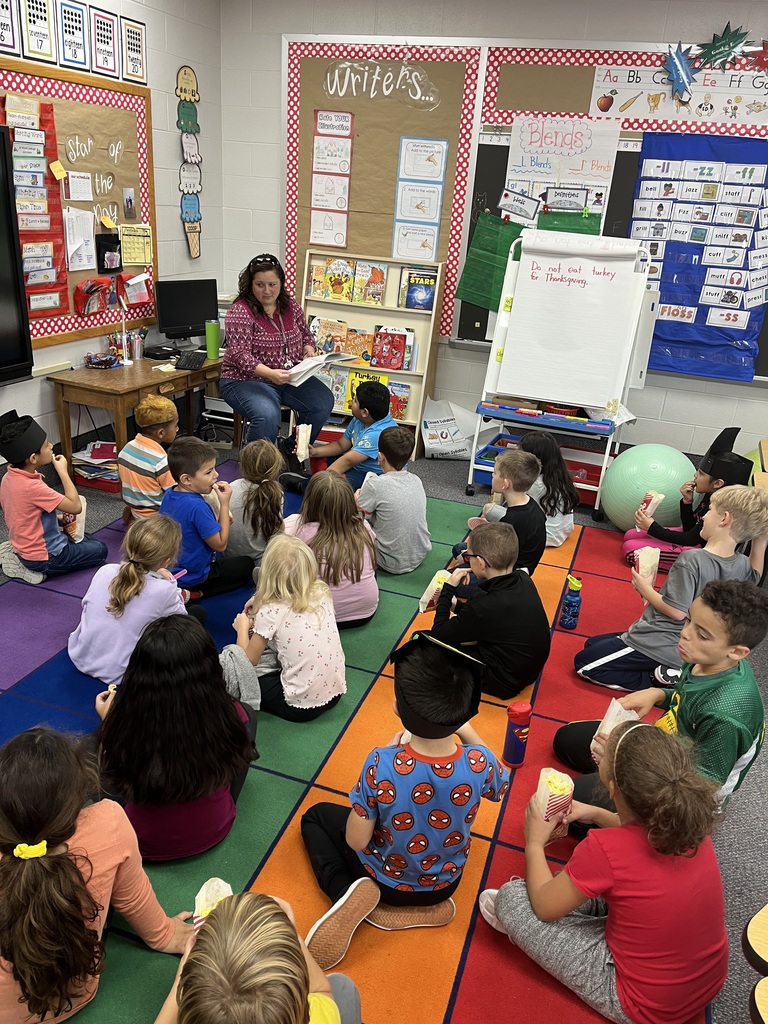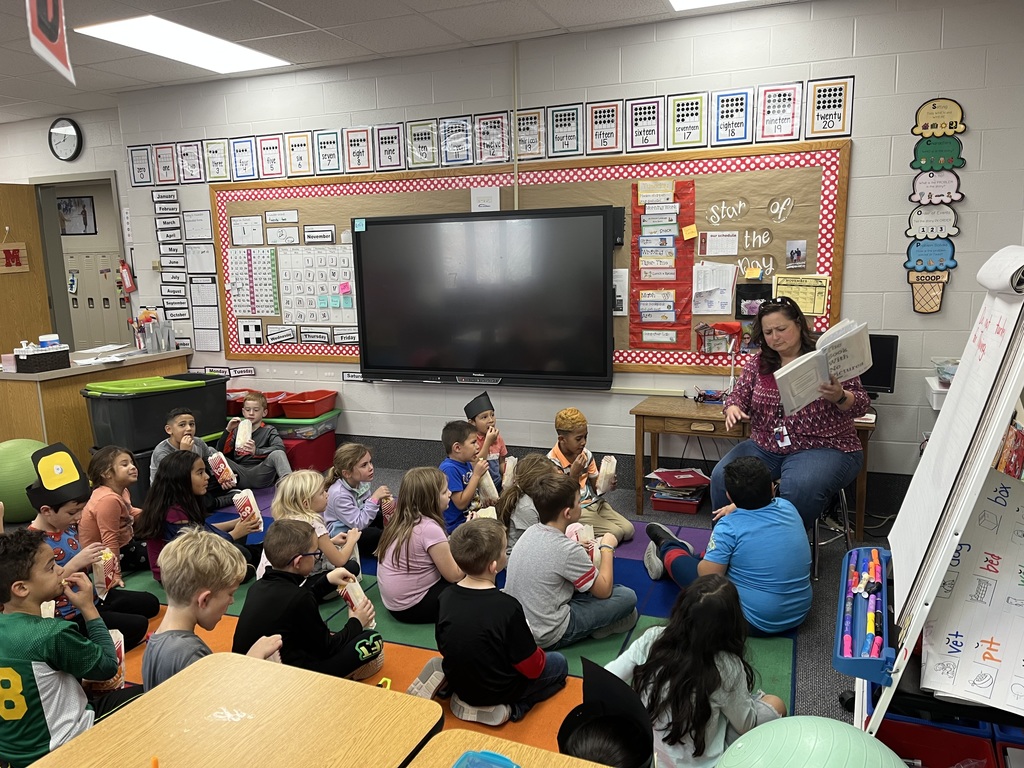 The middle school bands had a dress-rehearsal performance today in preparation for their concert tonight at 6:30. They sounded awesome. We are excited to hear them perform!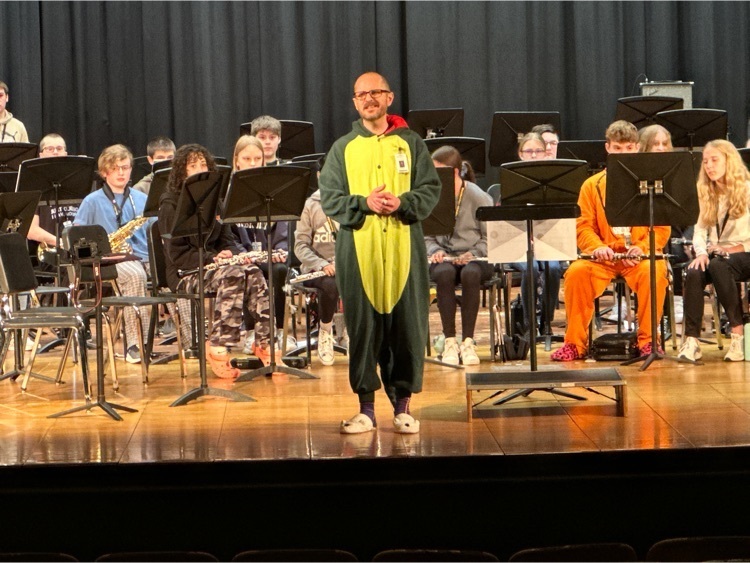 Good luck to the NHS Theater Troupe at Regionals on Saturday!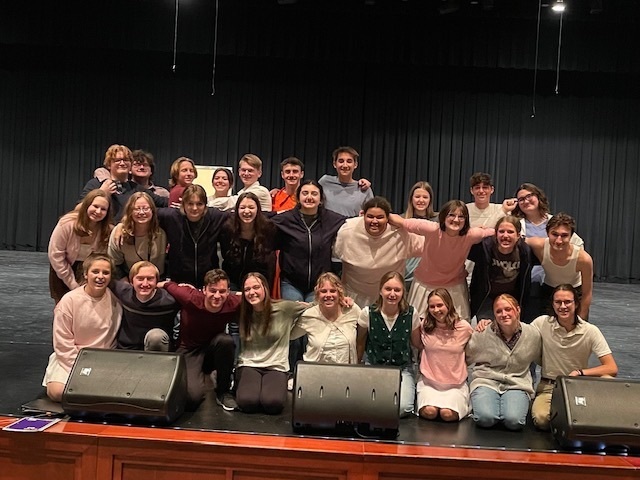 Middlebury Community Schools is on a 2-hour delay today (11/17/22) due to weather conditions. Please drive safely!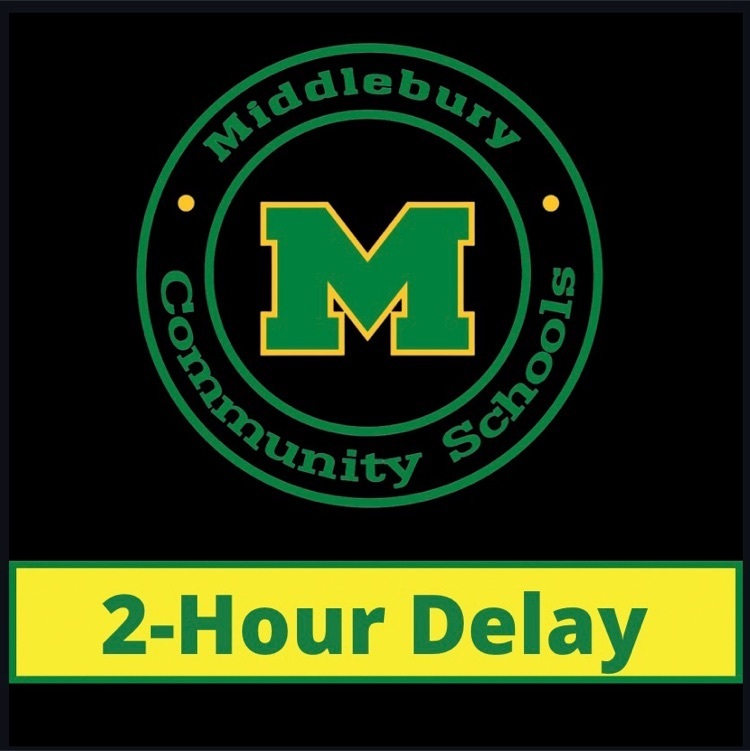 Announcement of new Assistant Superintendent, Mr. Josh Yoder: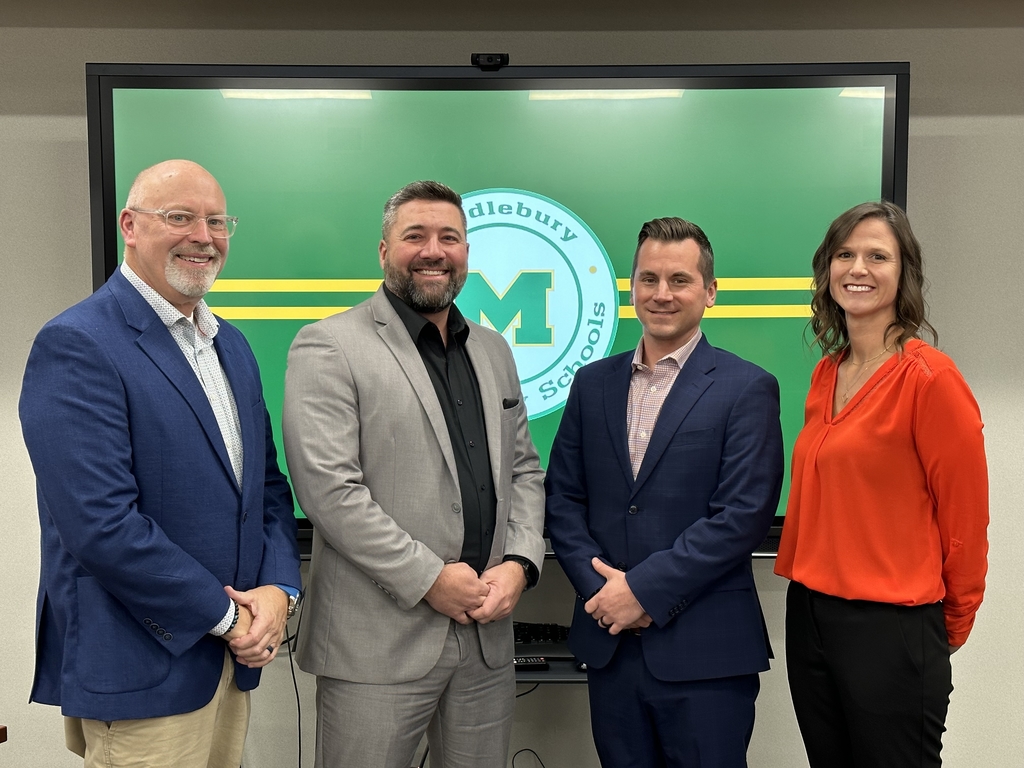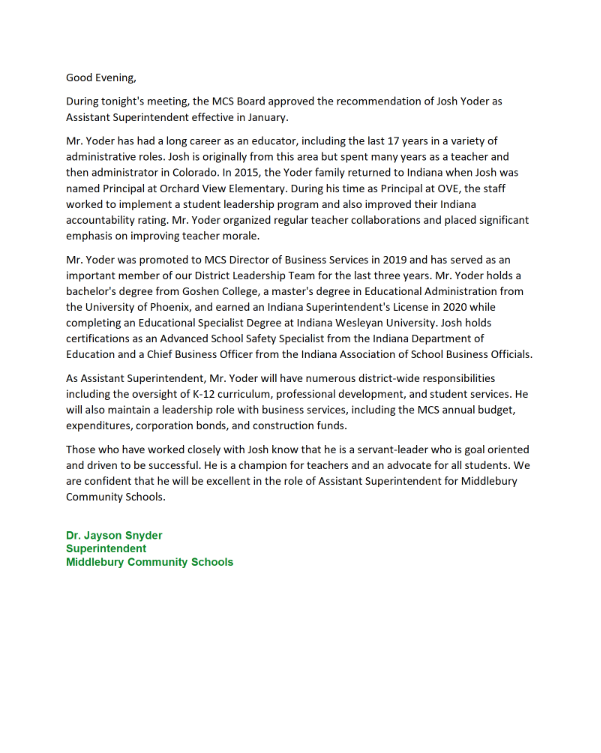 Today we pause to honor those who have served bravely. Thanks to all Veterans including our very own Sergeant Smith!