Family Movie Night at the High School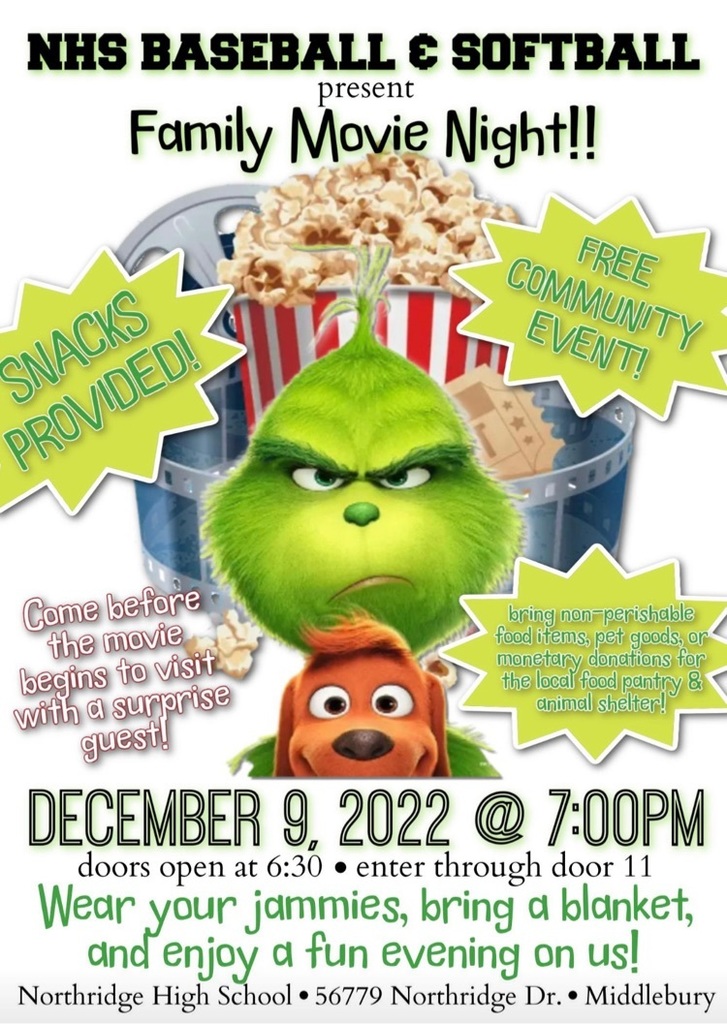 HACIENDA GIVE BACK NIGHT TONIGHT - NOVEMBER 29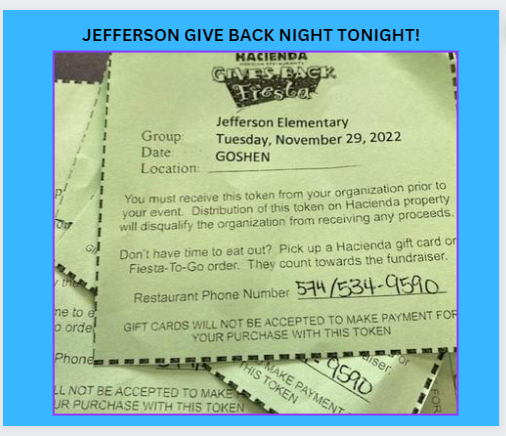 Jefferson Annual Canned Food Drive December 1-16, 2022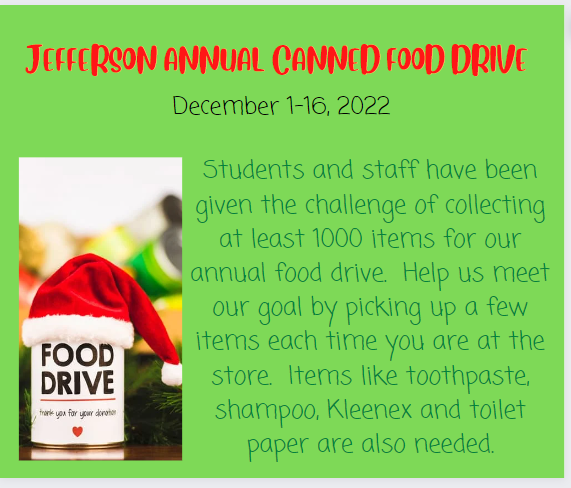 Hacienda Gives Back Fundraiser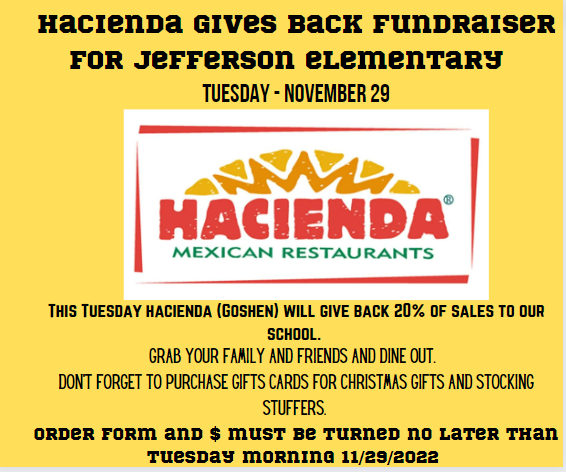 Class Scavenger Hunts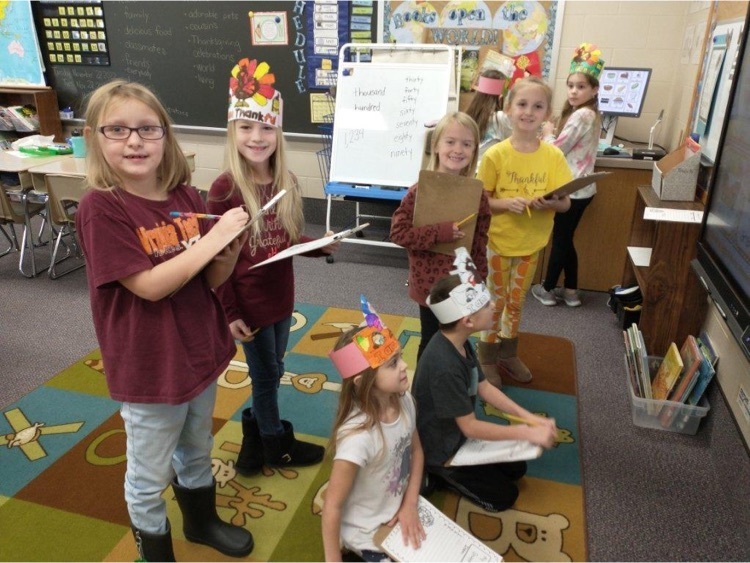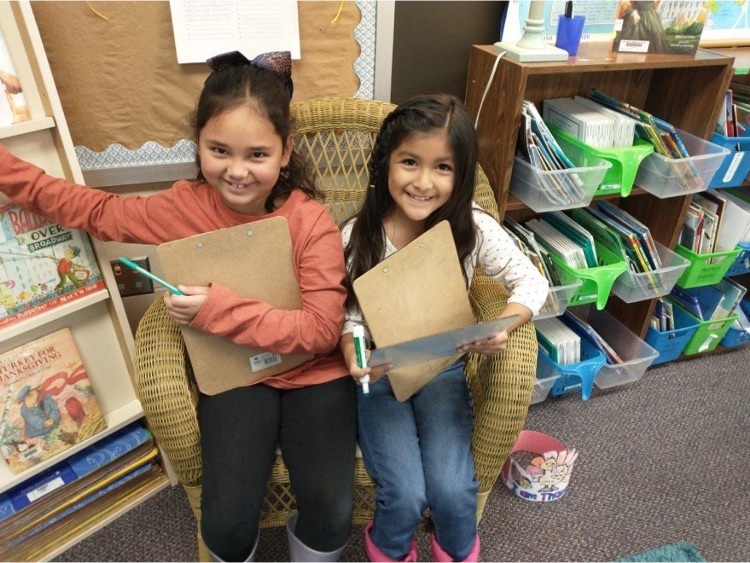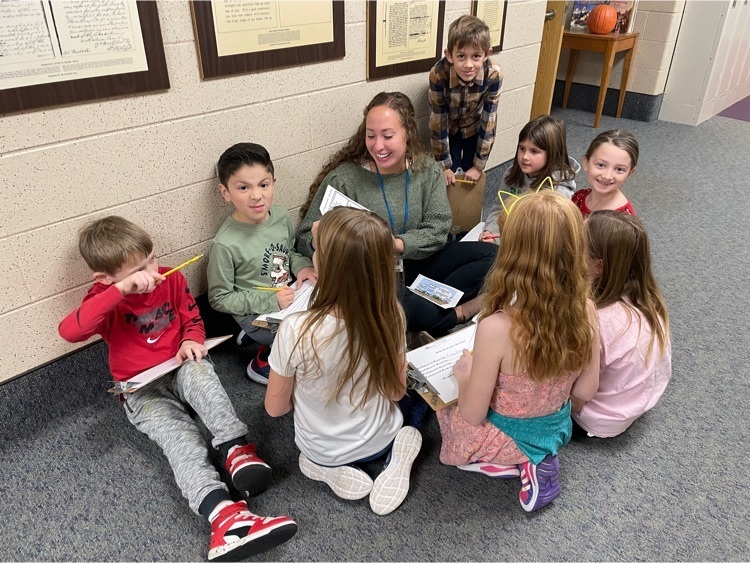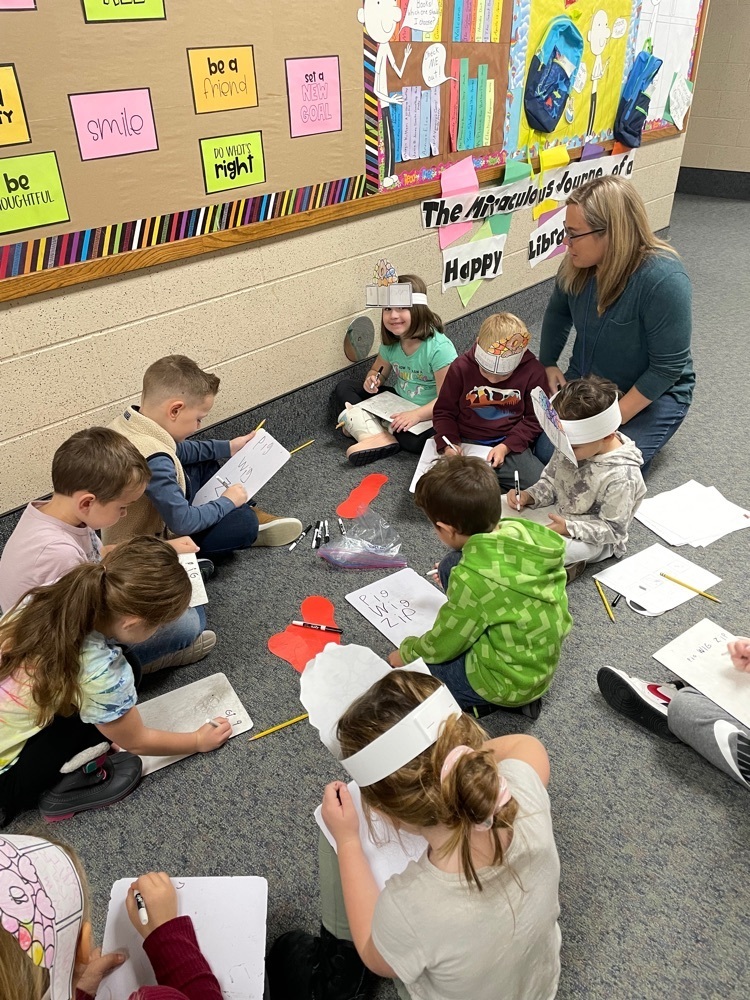 Our Jefferson Family wishes you a Happy Thanksgiving!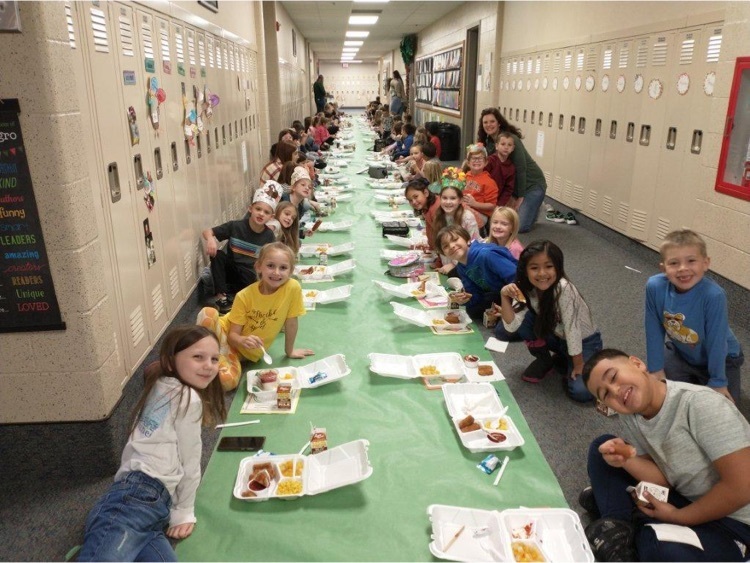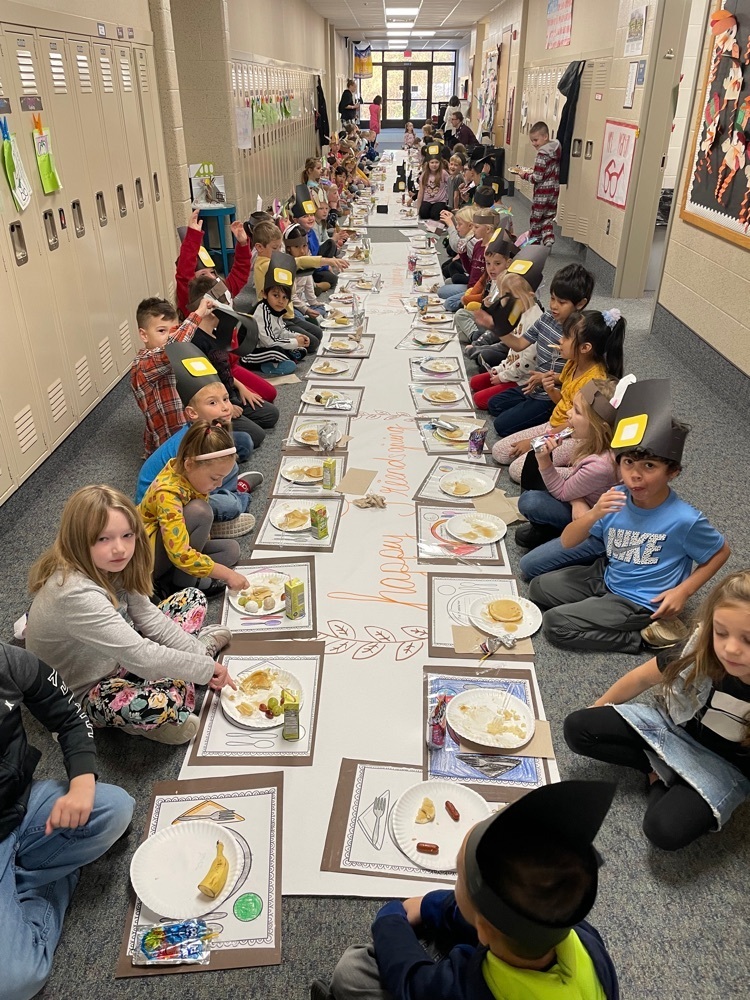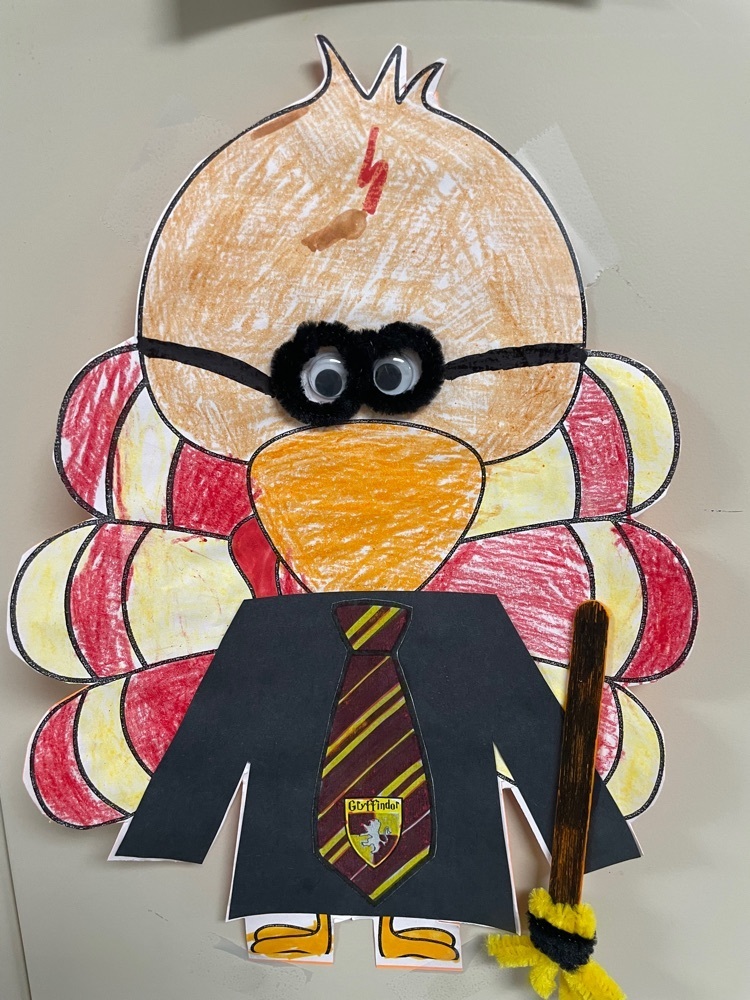 Mrs. Martin's 1st Grade class at Jefferson Elementary School won a persuasive letter writing contest with Ms. Ross, Literacy Coach! Students had to write Ms. Ross a letter explaining why they should get the popcorn party that Ms. Ross had won during a song contest at JES. In addition to the popcorn, she treated them to a book! They loved it so much, she read it twice! Thank you, Ms. Ross!!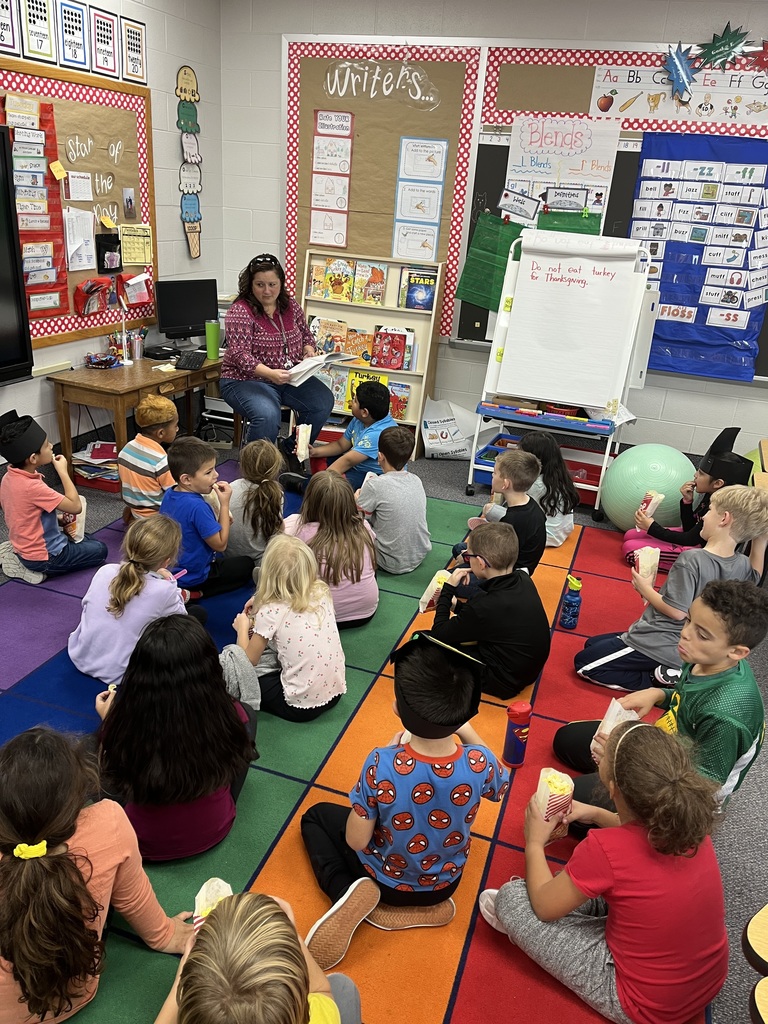 Amazing Jefferson Staff in an Amazing Turkey Race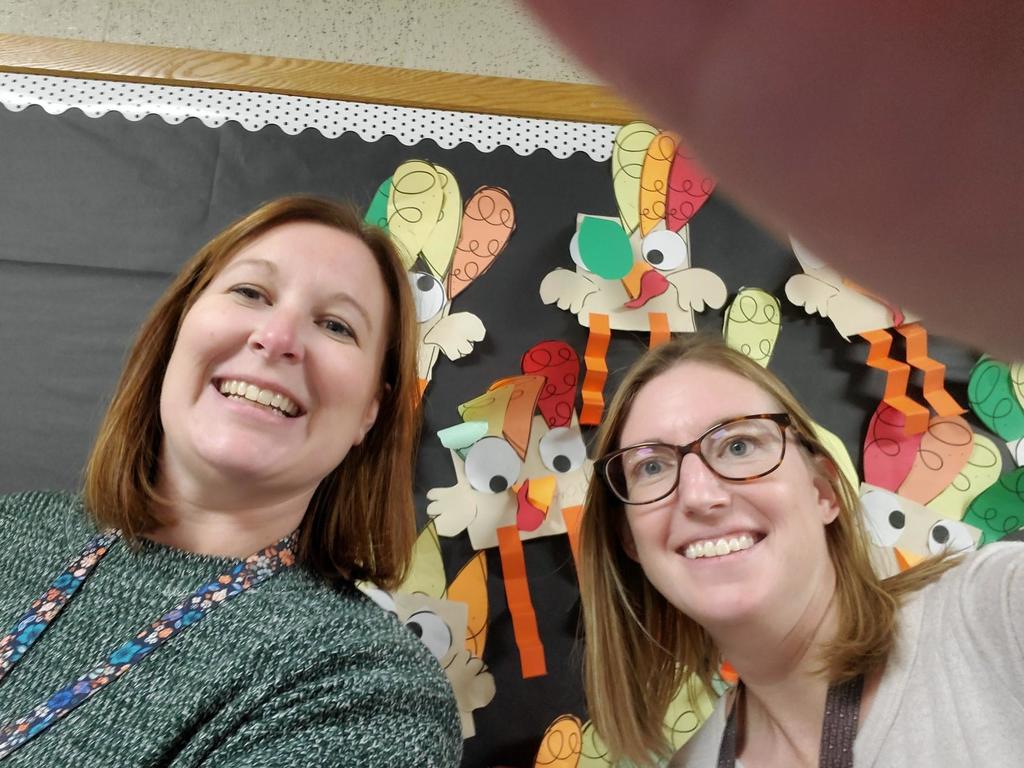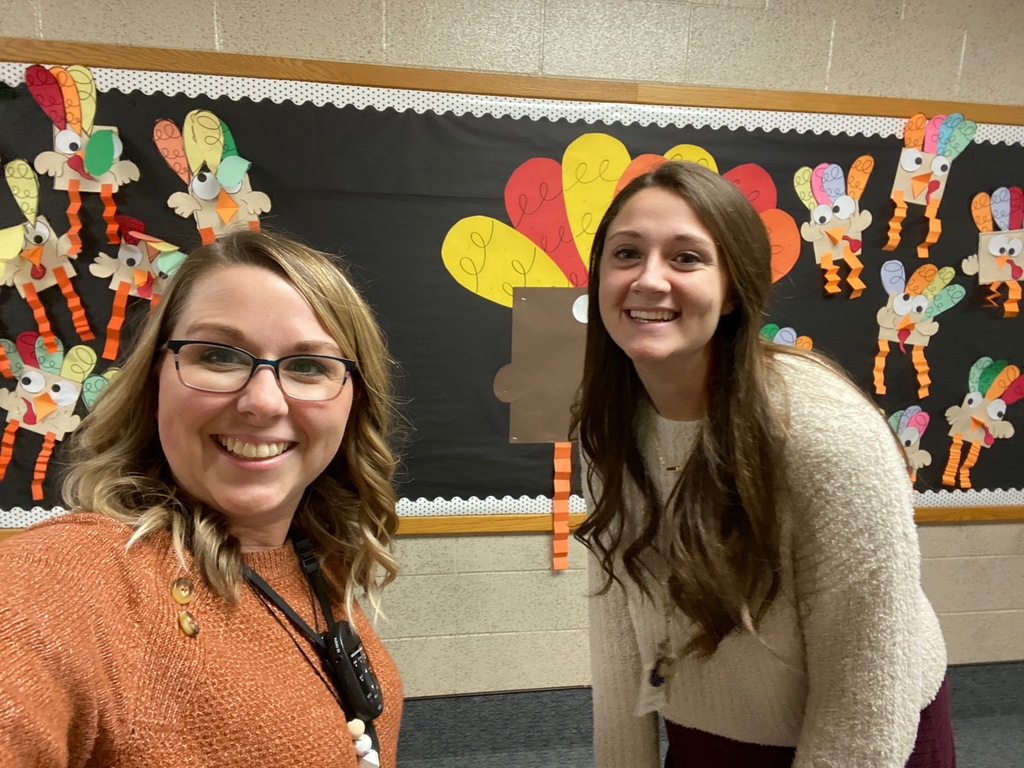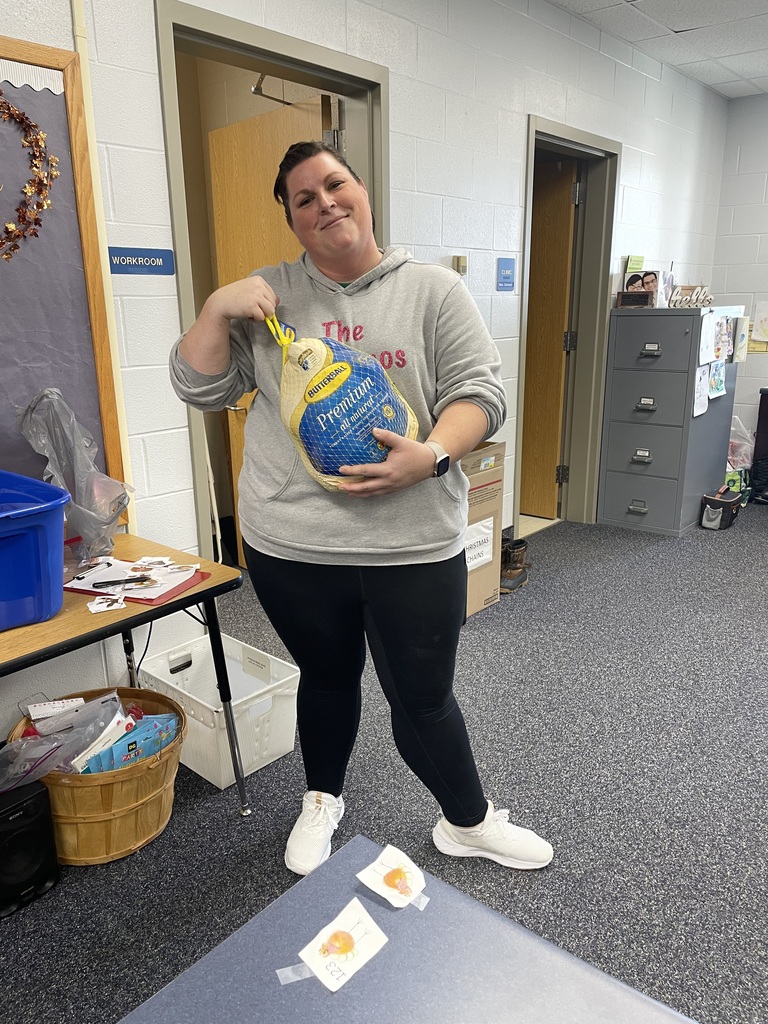 A great day to be a Jefferson Tiger! Mrs. Sagarsee's class and Mrs. Schwartz's class won popcorn parties, Learning Lab fun in Kindergarten, and playing recorders in Mrs. Schrock's class.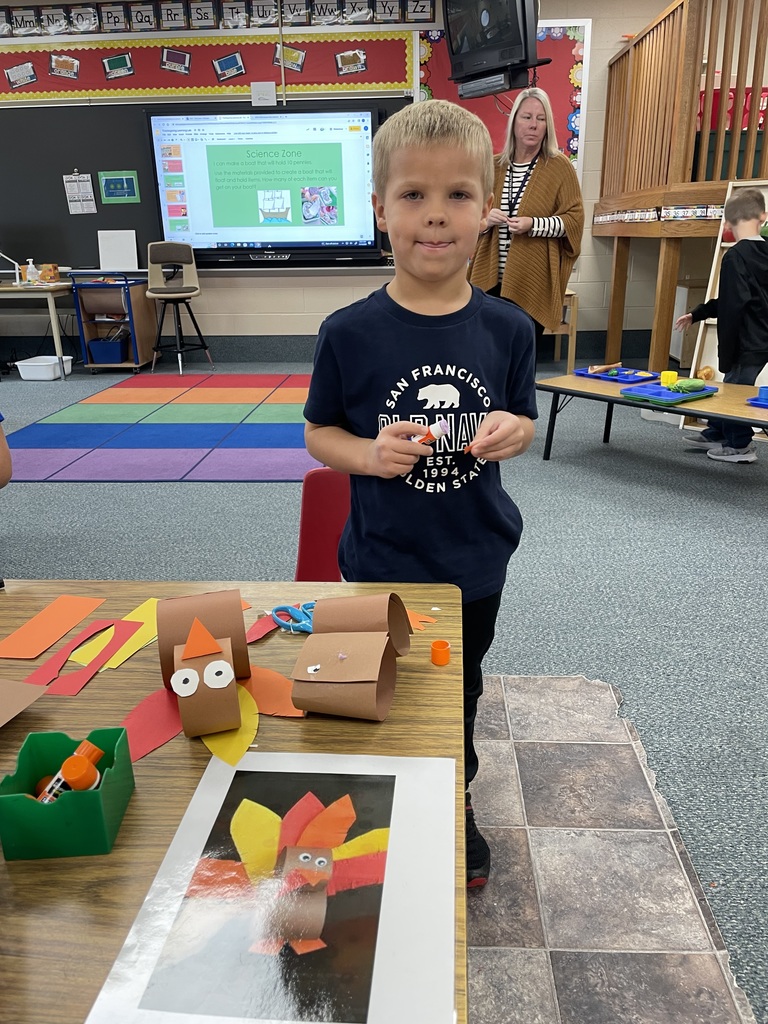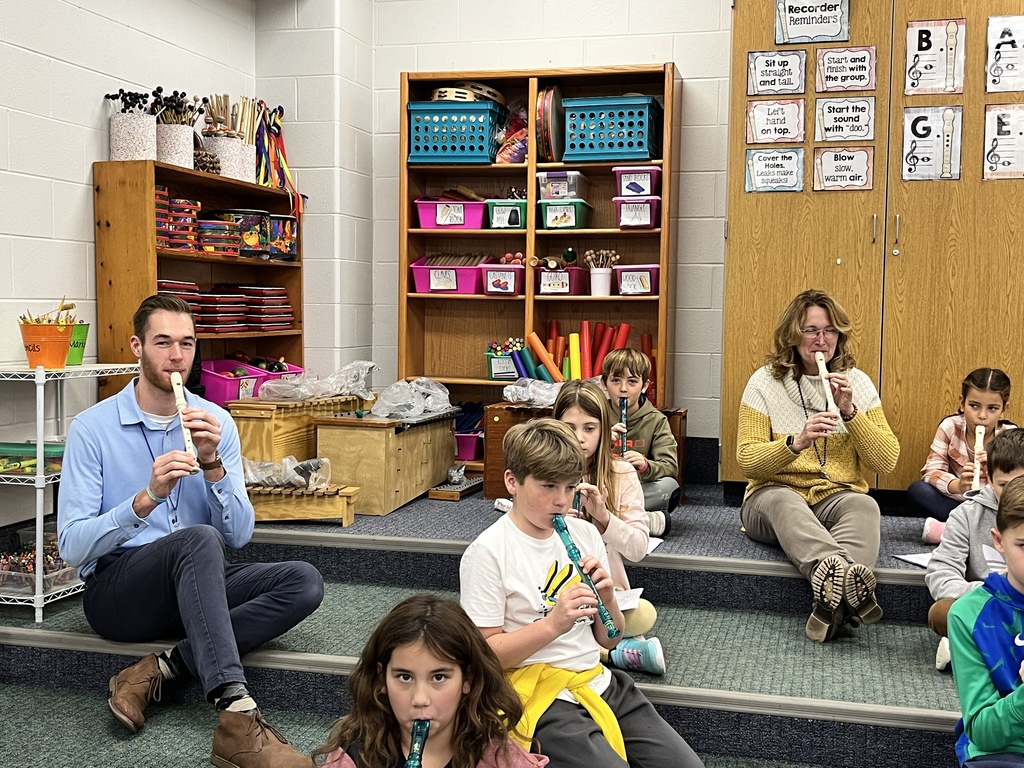 "Do you want to build a snowman?"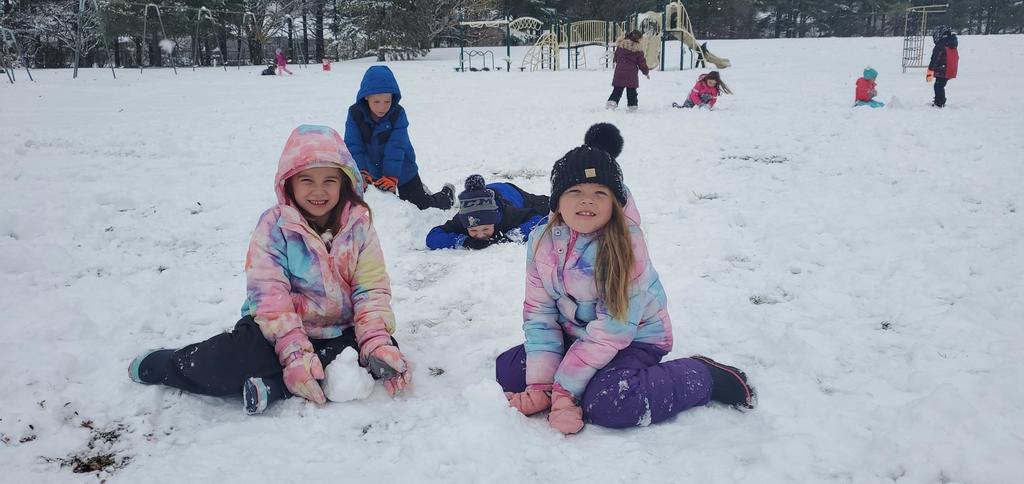 The best snow day is with friends at school!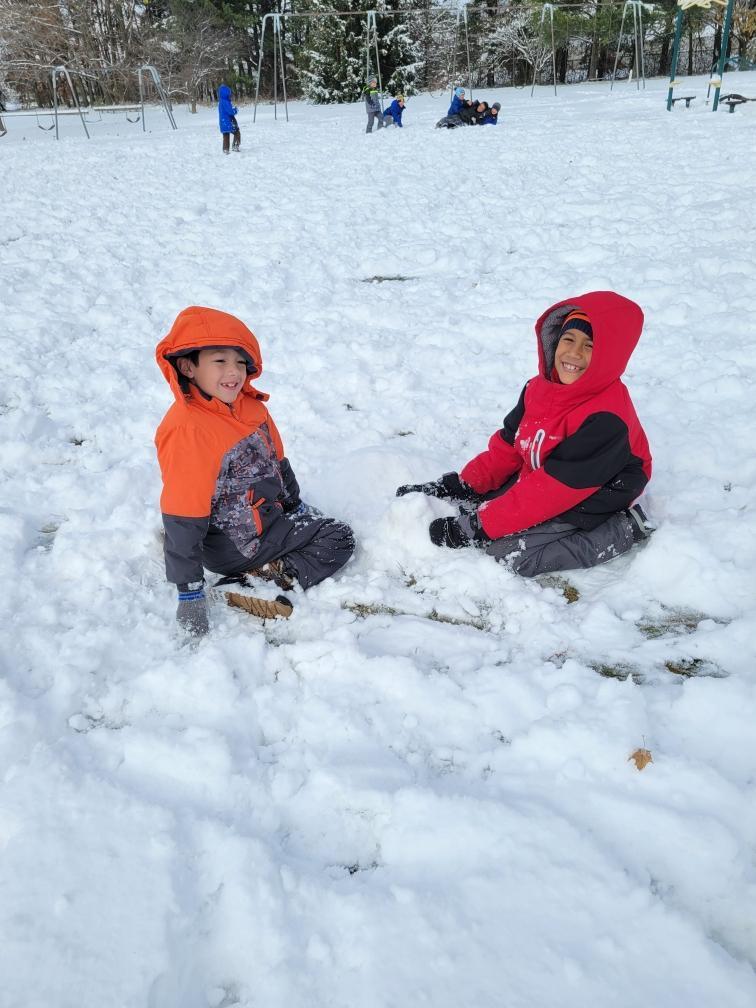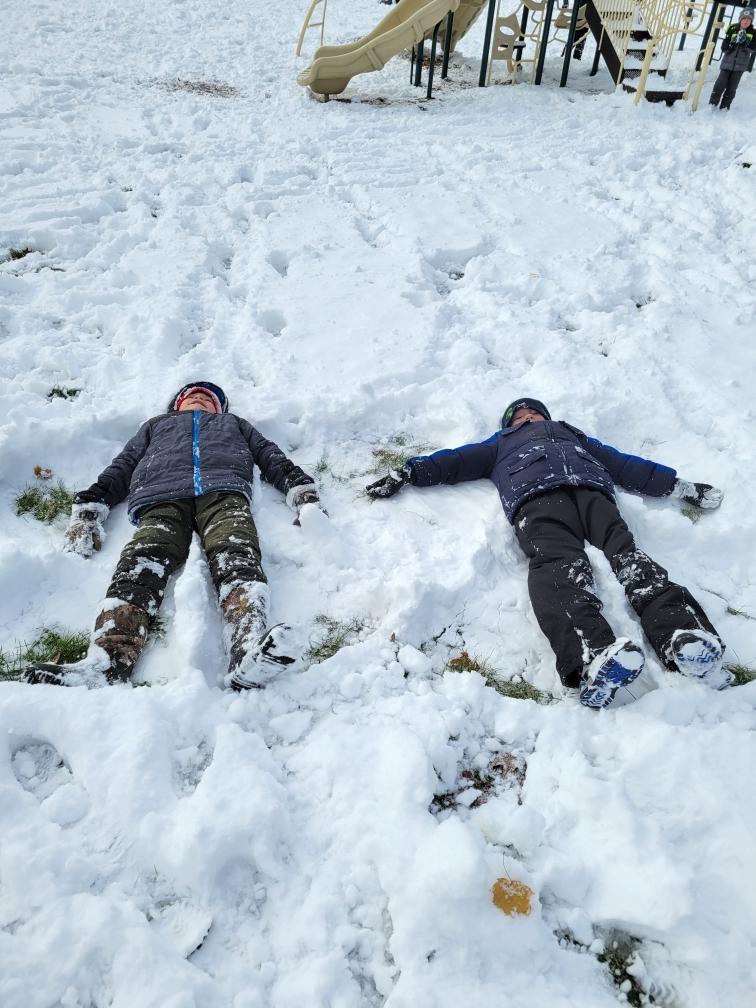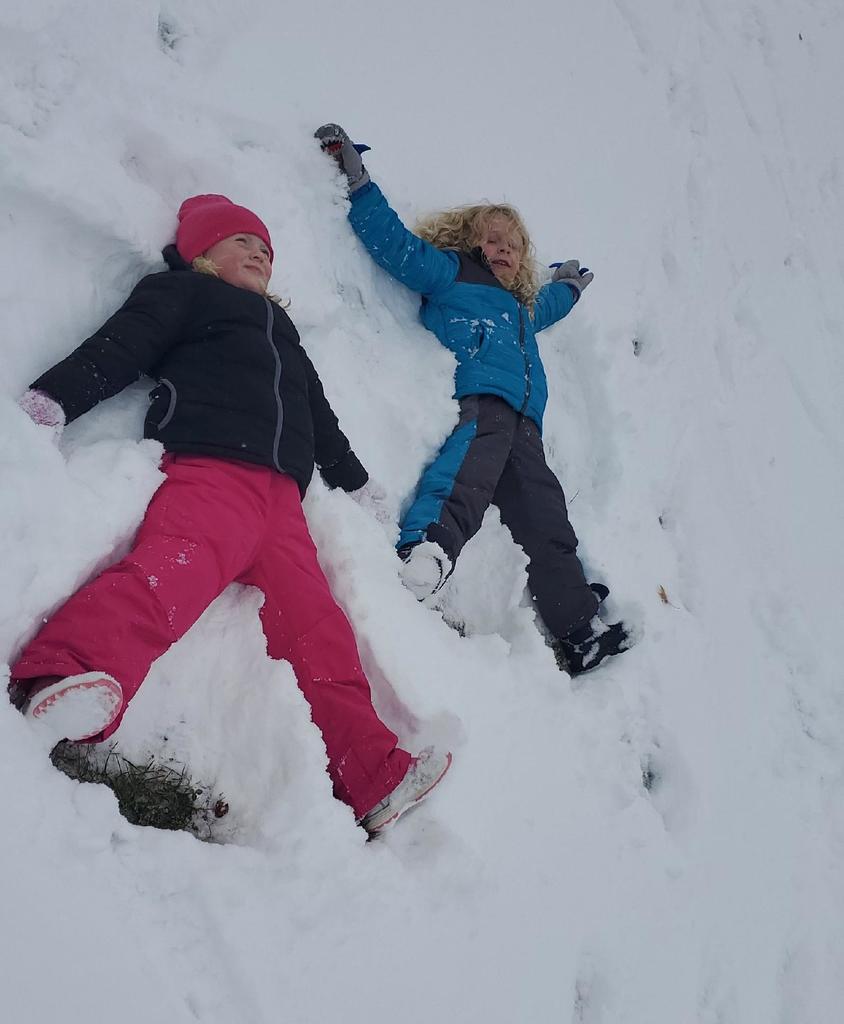 Middlebury Community Schools is on a 2-hour delay today (11/17/22) due to weather conditions. Please drive safely!

We love it when the turkeys come to hide at Jefferson! Nice job Kindergarteners!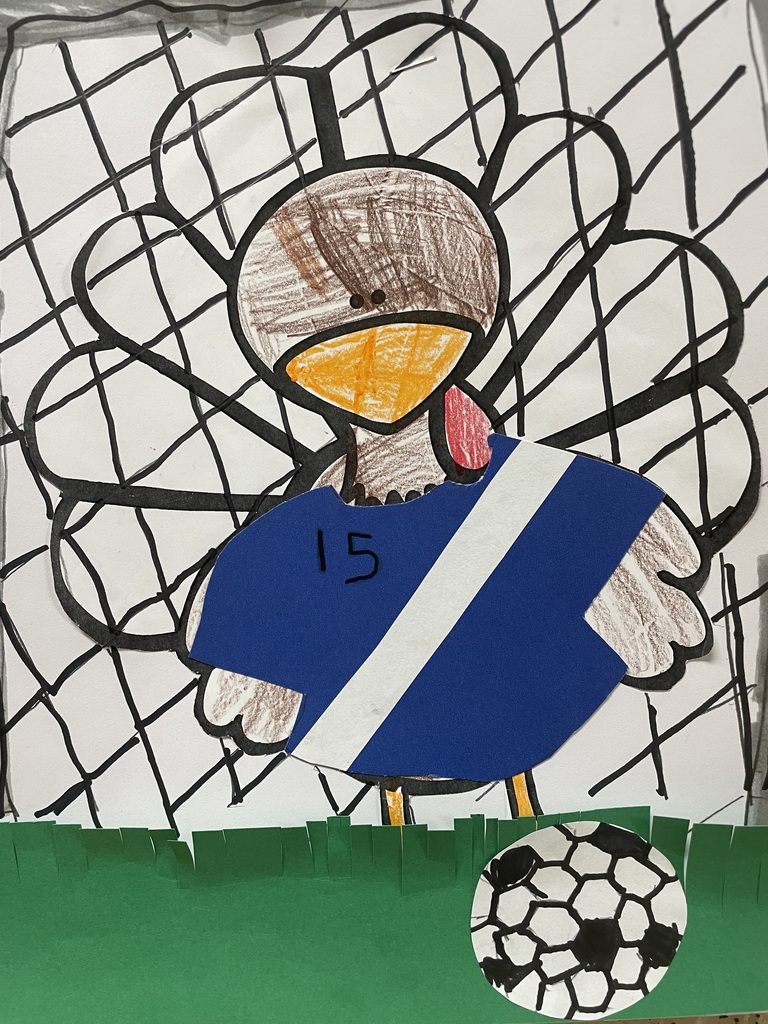 PTO MEETING - TUESDAY, NOVEMBER 15 @ 6:30PM

Jefferson students impressing their teachers with giving effort!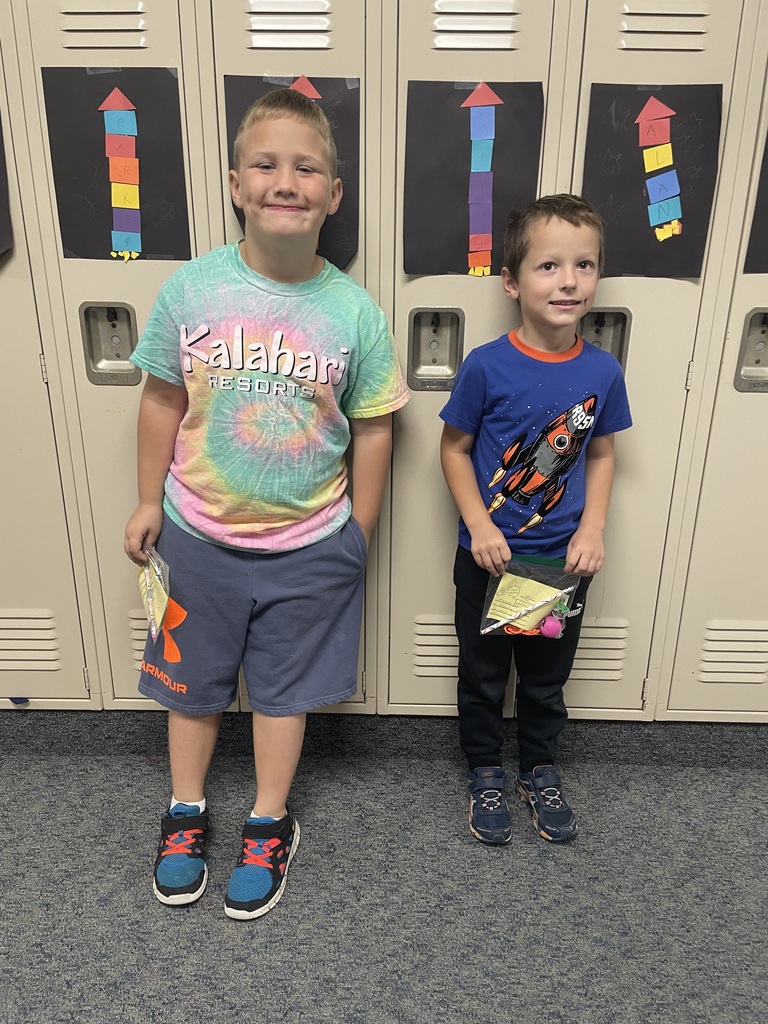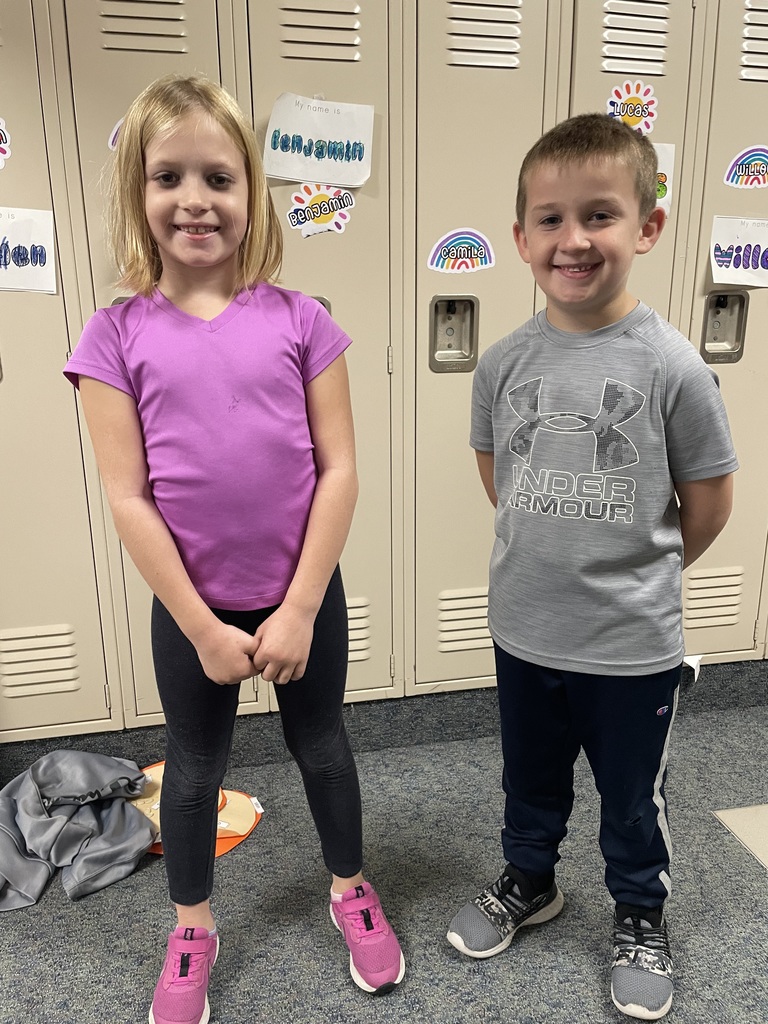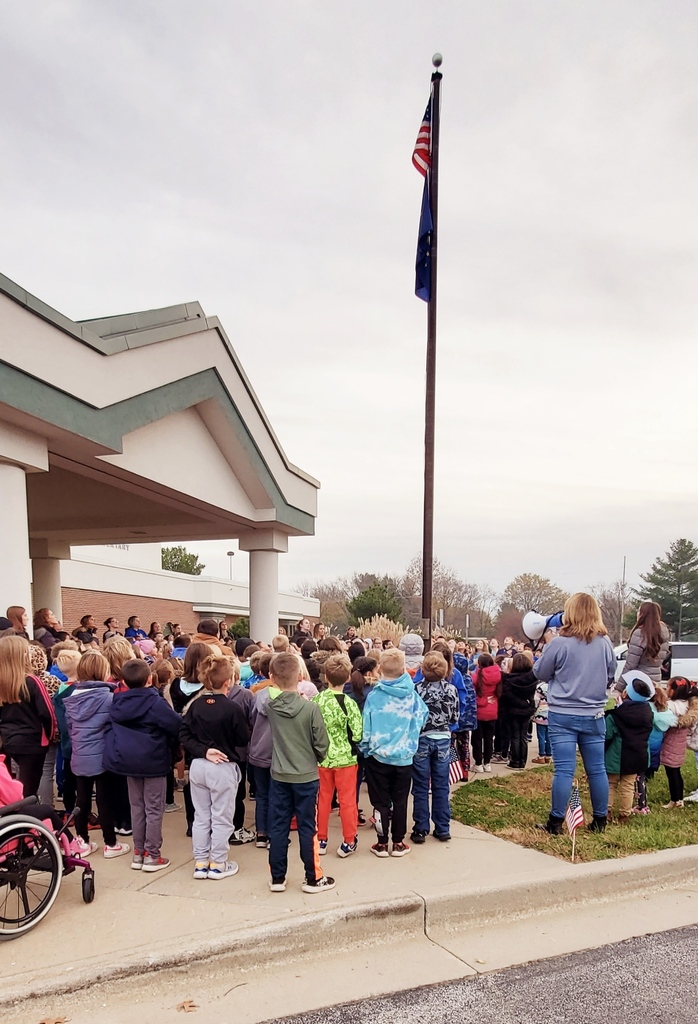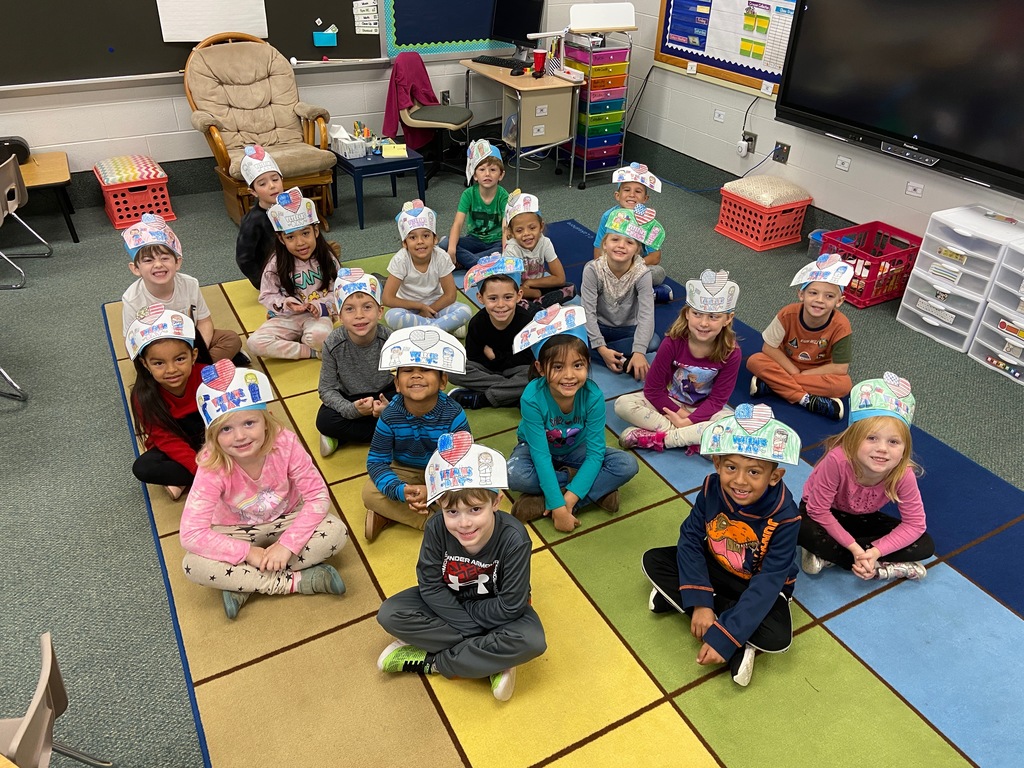 Goal: Minimize Chronic Absenteeism Look for your child's attendance report coming to you this week. What zone is your student in? Our goal is not to send sick students to school but to improve days missed. Please help us improve tardies and student absences. Improve attendance in November by 15%, student council will choose spirit days for December and earn a Hallway Dance Parade with our JES Tiger.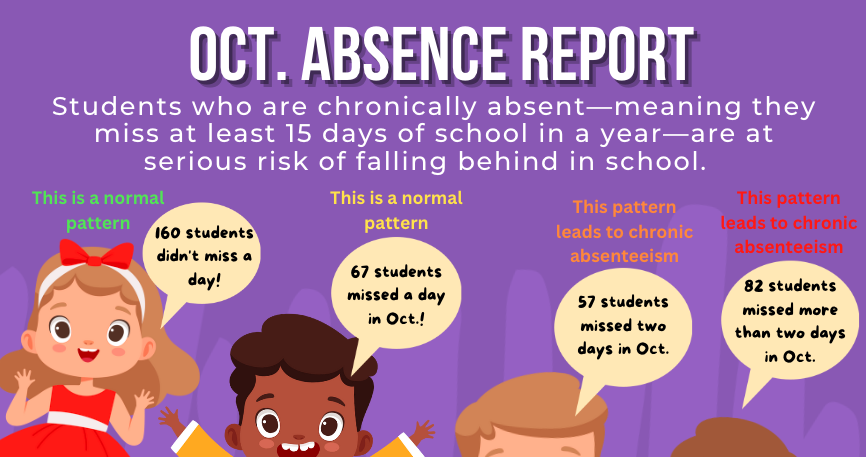 Future Middlebury Students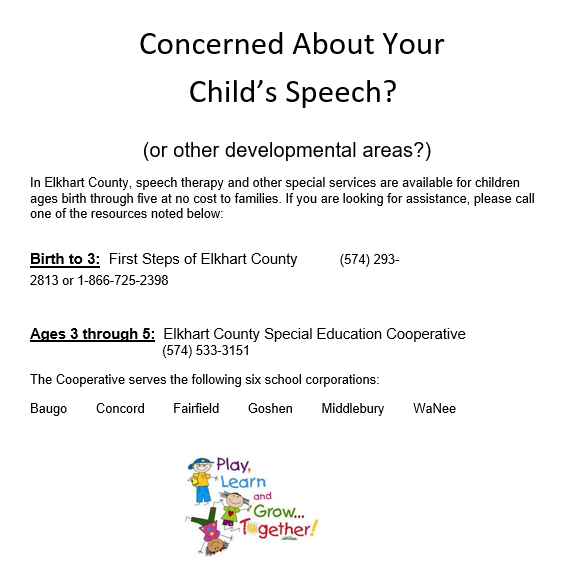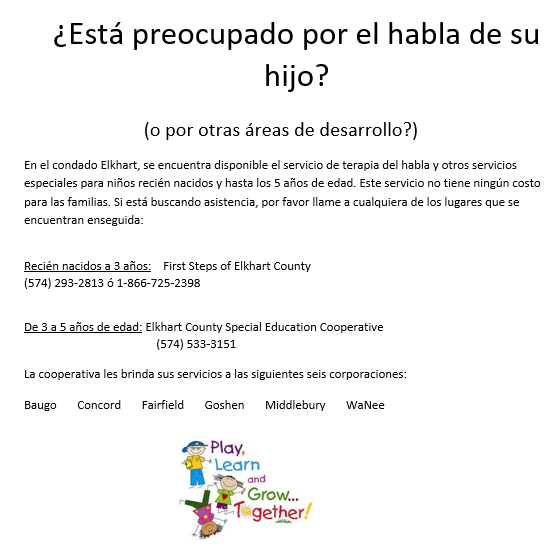 We are thankful for this hard working team that provides a variety of tasty lunches for our students and staff. We appreciate you!